All sweets go to heaven
Hang on for a minute...we're trying to find some more stories you might like.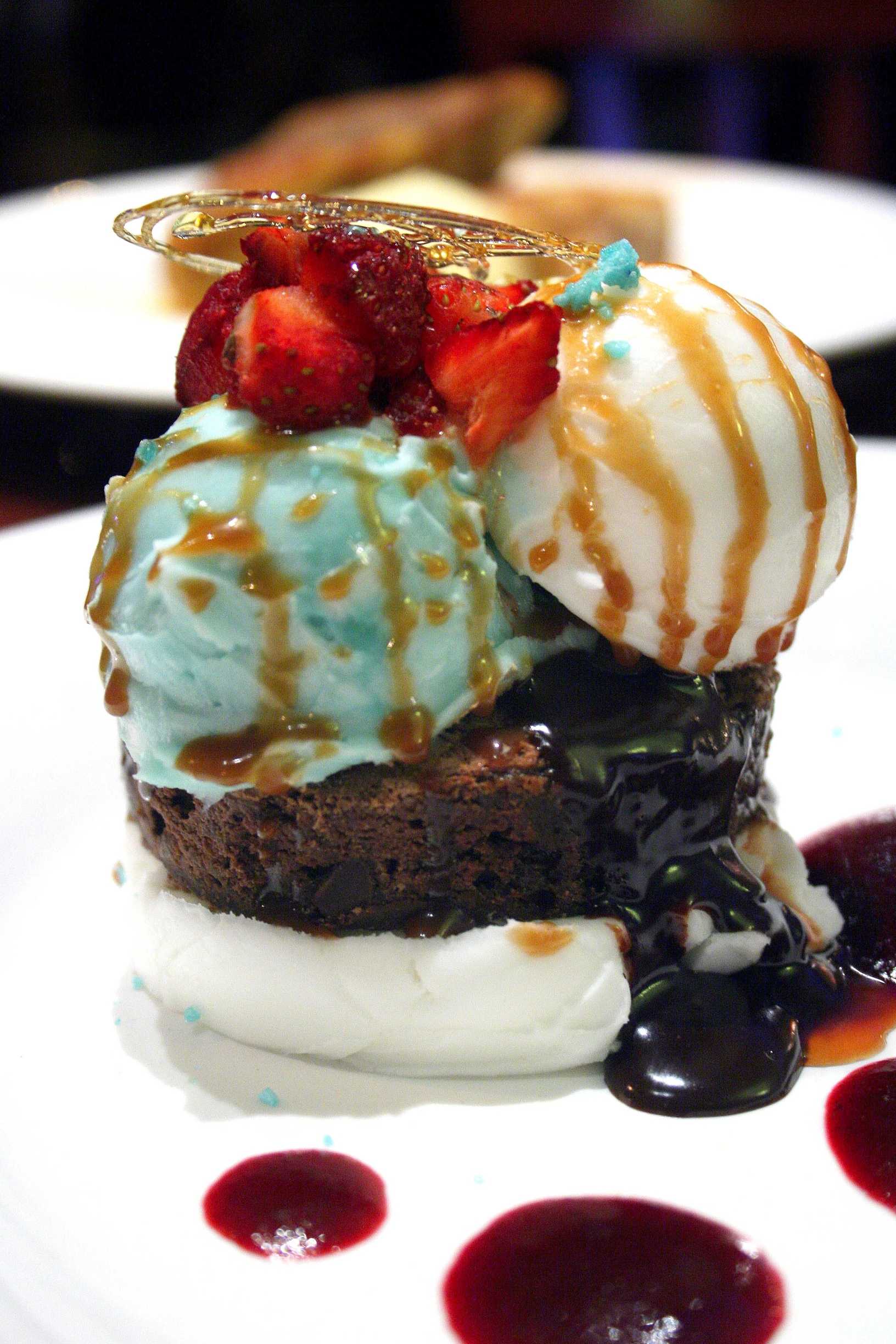 Jason Payne / Staff Photographer
On the outside, Heaven Sent Desserts may look like any other upscale dessert and coffeehouse, but it is the story woven into every detail of Heaven Sent that makes it unique.
Owner Lachlan Oliver said Heaven Sent was created in 2005 in dedication to his friend Mike. Oliver and Mike met while training for the U.S. Air Force to be medics in combat search and rescue. Oliver described Mike as an intelligent all-American jokester with a sweet tooth.
When Mike suddenly died, Oliver said he and his friends sat down to reevaluate the purpose of their lives. Mike's playful attitude and love for sugar brought them to the topic of dessert, he said. They remembered how when they were kids, the dinner table was a time for thick conversation about school, politics and the world, Oliver said.
"But when mom brought out the dessert," Oliver said, "it lightened the air and the jokes came out."
Oliver's experience in the war in Iraq made him and his friends feel as though they were losing themselves. They wanted to get back to the better side of life, he said. So they decided to go into the dessert business. Thus was the birth of Heaven Sent Desserts.
It is the perfect place to end up after dinner, a movie or a local art event.
The dark hardwood floors and seating give the eatery a classy, upscale feel.
Contemporary, crowd-pleasing music floats through the large space and the ambiance is light and cheery. Large glossy photos of extravagant desserts paired with the heavenly scents wafting from the kitchen give your senses something to look forward to as you decide what your poison will be.
With, on average, more than 30 desserts each day, it can be difficult to choose. But rest assured, the hip, friendly and well-groomed baristas will gladly steer you in the right direction.
Barista Alex Maki recommends the Irish Angel that is a popular choice with good reason. The presentation of this beautiful little cake makes it almost a tragedy to eat. The plate is decorated with an artsy flair, and in the center stands a moist chocolate angel food cake. It is layered with a Bailey's Irish Crème Brulée and topped with a light cream whipped to perfection. To say the least, it is a delicious treat.
Oliver said the recipe came from an 82-year-old woman he saved in New Orleans after Hurricane Katrina. Out of gratitude, she wrote down her mother's recipe from memory. Oliver said it was the best bread pudding he had ever tasted.
"We literally had to cut the amount of Bourbon in half it was so intense," he said. "You could get a buzz off of it."
Everything at Heaven Sent is made in-house, from scratch, and the ingredients are purchased locally and organically whenever possible. Other ingredients are purchased internationally, and the smooth flavorful coffee is purchased directly from a women's cooperation in Ghana, Maki said.
The drink menu, containing many coffeehouse favorites, is competitively priced and most of the beverages are less than $3. The desserts will empty your wallet a little faster, but with a plethora of options, there is a dessert for every budget. Higher end desserts such as the Sunday Bloody Sundae, a tribute to U2, the Chocolate Lava Lust or the Naughty Angel can range from $7 to $15, while a cupcake is less than $4.
Along with a receipt, customers are handed a children's book with a number. Oliver said his mother used to send him letters in the covers of books, so he could read the letter and a book while he was away. He said by his second tour in Iraq he could tell she was having a hard time because all the books she sent were those she read to him as a child. Now, instead of moms' letters, you can find hidden notes from previous customers.
The 3 p.m. to 6:30 p.m. Afternoon Delight is also worth checking out. No, it is not the type of "afternoon delight" Will Ferrell references in "Anchorman," instead, it is a daily special of one dessert and drink for $6. Bring a friend and enjoy the Double Delight, two drinks and desserts for $10.
Heaven Sent Desserts is located at 3001 University Ave. in North Park. It is open Tuesday through Thursday from 11 a.m. to 11 p.m., Friday and Saturday from 11 a.m. to 11:30 p.m. and Sundays from 11 a.m. to 9:30 p.m. For more information, visit its Web site at www.heavensentdesserts.com.