SDSU hosts a fresh drama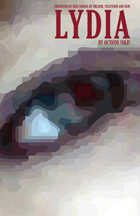 San Diego State's final drama of the semester, "Lydia," should be an emotionally intense piece of art. Taking place in El Paso, Texas during the 1970s, Lydia (Samantha Manjarrez) is a maid who starts a complicated relationship with Ceci (Chanel Lucia), a 16-year-old girl who suffers from permanent brain damage. There have been very few productions of "Lydia," but The New York Times once called Yale Repertory Theatre's interpretation "seductive and strong."
Be forewarned, it is the only theatrical event on campus this semester recommended for mature audiences only. Adult and sexual themes are present, and writer Octavio Solis does not shy away from depicting emotionally and psychologically disturbing behavior.
In addition, "Lydia" deals with both timely and timeless issues involving the Texas-American border, illegal immigration and an "East of Eden"-like relationship between two morally opposite brothers. This gives the play a more universal quality that appeals even to those easily bothered by unsettling content.
Because it is a fairly new drama, the SDSU Theatre Department has an advantage of staging something that only had its world premiere a little more than three years ago by the Denver Center Theatre Company. This school is fortunate to have such a unique opportunity to produce such a fresh and provocative show.
Tickets and information about "Lydia" can be found at theatre.sdsu.edu.

About the Writer David Dixon, Staff Writer
Since, 2005, when he became a writer for the now defunct Rated G column at the San Diego Union Tribune, David Dixon has been writing theatre and film reviews,...