Performance powders bear drugged effects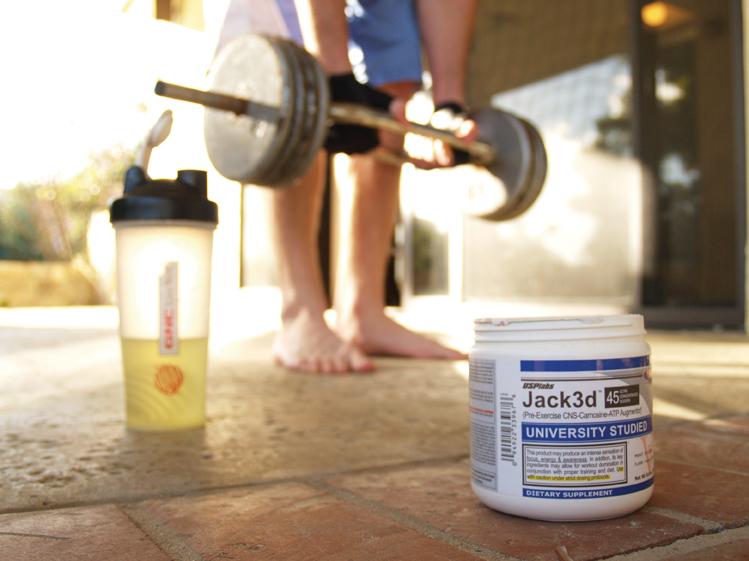 by Alyssa Zickenberg
March 7, 2012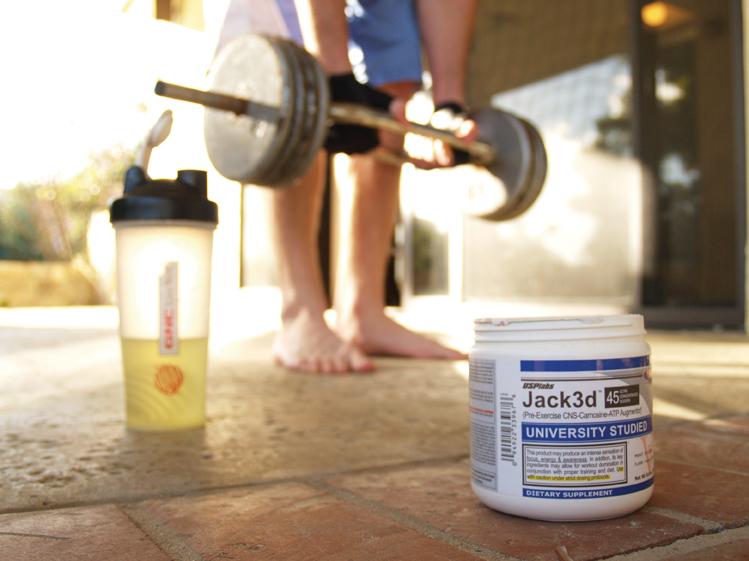 Take a spoonful of white powder, mix it in a couple ounces of water, drink and wait for the body to tingle, heart rate to spike, energy to explode and muscles to swell.
These are not side effects of the latest street drug. They are bodily reactions to a more than $28 billion industry of pre-workout supplements being sold on shelves across America, which claim certain results often supported by athletes, bodybuilders and gym rats who contend the experience of unparalleled workout boosts.
Jack3d and OxyElite Pro are two of the most popular nitric-oxide supplements taken as pre-workout boosters. Jack3d, which has sold more than a billion doses, claims its product can dramatically increase consumers' endurance, stamina, focus, desire, strength and abilities during workouts, allowing them to effortlessly achieve fitness goals. However, consumers distracted by the promise of such alluring results often overlook research and safety concerns related to these products.
The United States Army is currently investigating the cases of two soldiers who died last year from heart attacks during fitness exercises. Both tested positive for 1,3-dimethylamylamine, commonly referred to as DMAA, according to toxicology reports. There have also been reports of liver and kidney failures, seizures, loss of consciousness and rapid heart rate from other military personnel and users of these supplements. All products containing DMAA, including Jack3d, have been removed from military base stores until the completion of a U.S. Army safety review.
Because Jack3d and similar products are sold as dietary supplements, instead of as drugs, the Food and Drug Administration is not required by federal law to conduct premarket approval. The FDA's loose regulation of supplements puts consumers' safety and health at risk. A few professional sports organizations, such as the World Anti-Doping Agency, have taken a stand and listed DMAA as a banned stimulant for athletes. Also, the Canadian government health agency has classified DMAA as a drug, prohibiting it from being sold in any products.
In addition to warnings about DMAA, the FDA's website states it has "identified an emerging trend where over-the-counter products, frequently represented as dietary supplements, contain hidden active ingredients that could be harmful. Consumers may unknowingly take products laced with varying quantities of approved prescription drug ingredients, controlled substances and untested and unstudied pharmaceutically active ingredients."
There is little conclusive evidence available to either prove or disprove the potential dangers of pre-workout supplements, as extensive research about long-term usage of such products has not been conducted. The producer of Jack3d, USPlabs, stands behind its product, claiming it poses no serious health risks as long as consumers use it as recommended. However, many medical experts and officials still warn against the supplement's use and widespread availability. They're calling it a new ephedra; a dietary supplement banned by the FDA in 2004 after the deaths of several professional athletes.
"If negative affects are being shown in the (products) with DMAA it seems like a pretty strong link," San Diego State professor of nutritional science Mark Kern said.
Some ingredients in Jack3d, such as creatine and beta-alanine, are safe and can support fitness goals. However, this does not qualify it as an ideal nutritional option.
"Powders are fine for convenience, but real food is the way to go because you get other nutrients provided," Kern said.
Consumers can make more informed decisions by educating themselves about of the unregulated nature of the market. For healthier results, adopt safe habits and doses when using pre-workout supplements.