Classic rock and psychedelic visuals at Fleet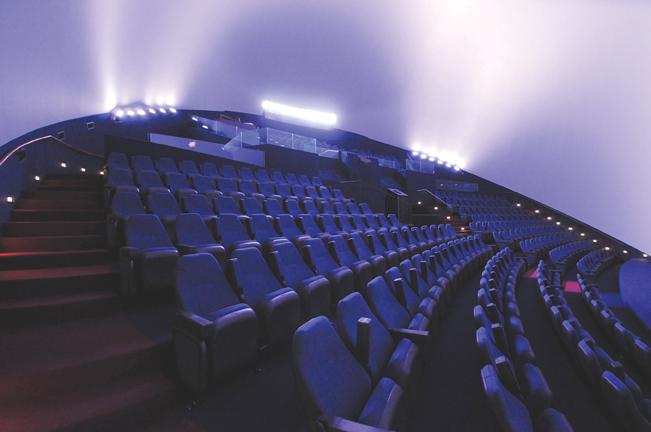 by Samantha Hirsch
March 20, 2012
Imagine sitting at home, listening to the best classic rock songs of the past five decades. After turning the visualizer application on, animated imagery appears on-screen that synchronizes with the music played. But, the visuals and music only appear on a 13-inch MacBook.
Now, imagine the music and visualization on a 76-foot tiled dome screen, pumped through a 16,000-watt digital surround-sound system. Put forth are dazzling, psychedelic and vintage images, transporting viewers into an entirely new dimension.
This imaginative world is actually a reality, titled "Rock the Dome," taking place at the Reuben H. Fleet Science Center's Heikoff Dome Theater. Surrounded by computer graphics in a full dome, this unique event takes individuals on a ride, transported through never-ending tunnels and passageways. This ride is accompanied by the best of the best of classic rock music, which includes bands such as The Beatles, The Rolling Stones, Led Zeppelin, Metallica, U2 and Pink Floyd. Most interestingly, each show's playlist is determined by the audience.
"Rock the Dome" performances will be held at 7 and 8 p.m. this Saturday and March 31st. For more information, visit rhfleet.org/site/imax/rock-the-dome/index.cfm.