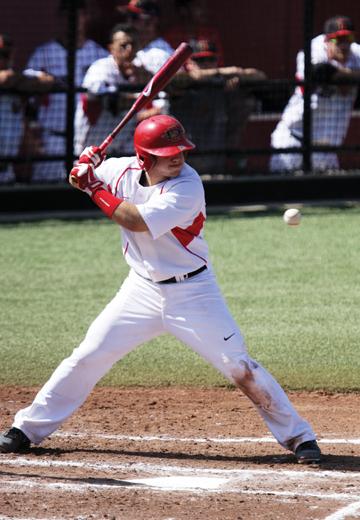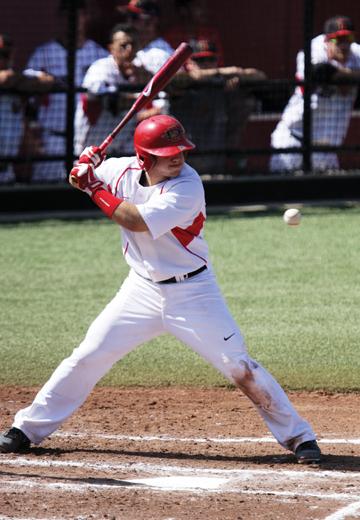 The San Diego State baseball team went 4-1 overall and 3-0 in conference play last week when it swept a three-game series from the University of Nevada and split a two-game series with the University of California, Riverside.
SDSU (17-15, 8-5 MW) dropped two out of three games against the University of New Mexico during the first weekend of spring break. But, while school was out, the Aztecs heated up and are now tied for first place in the Mountain West Conference.
The Aztecs opened spring break with a 10-2 victory on Monday at home against UC Riverside, then travelled to Riverside the next day and lost 6-3.
SDSU returned home for a weekend series with Nevada, which the Aztecs swept with a 2-0 victory on Friday, 5-4 win on Saturday and 8-1 win on Sunday.
Sophomore ace Michael Cederoth and freshman closer Bubba Derby combined to shut out Nevada on Friday evening. Cederoth struck out 14 Wolf Pack hitters throughout eight innings, while Derby finished them off in the ninth.
On Saturday, freshman third baseman Ty France tied the game 4-4 in the eighth inning with a solo home run, his third of the year. Senior catcher Jake Romanski won the game with a walk-off single in the ninth, which scored junior second baseman Tim Zier from second base.
On Sunday, the Aztecs' bats came to life as they put eight runs on the board, while senior pitchers Ryan Doran and Ethan Miller combined to allow just six hits and one run.
Game of the week
Saturday's walk-off win against Nevada featured a little bit of everything. SDSU junior starting pitcher Philip Walby struck out six batters within the first three innings. Nevada senior first baseman Brett Jones hit a mammoth home run to right field over the Aztec Wall of Fame. France's home run in the eighth came after two at-bats, which the coaches had asked him to bunt. Romanski's walk-off hit sparked quite the celebration from the Aztec dugout.
It was Romanski's second walk-off RBI of his career; his first came earlier this season when he was hit by a pitch with the bases loaded in the ninth inning against the University of Nevada, Las Vegas.
"I was excited when I hit it," Romanski said after being mobbed by his teammates after his game-winning hit. "It's a great feeling. There's 35 guys competing for a win and when that happens, it's awesome."
Player of the week
Romanski won the Mountain West Baseball Player of the Week. Along with his game-winning single on Saturday, Romanski was 4 for 5 with a run scored and an RBI. On Sunday, he hit his first career home run, a solo shot in the seventh inning.
For the week, he finished 9 for 19 with three runs scored, five RBIs and one walk with a double, home run and the walk-off hit, all while catching every game.
Pitcher of the week
Cederoth was nearly unhittable Friday night, striking out 14 batters, while giving up just four hits and a walk and not allowing a run. Cederoth was named Conference Pitcher of the Week for his performance.
Major League scouts and general managers were in attendance to see Nevada junior pitcher Braden Shipley, who pitched eight innings and gave up two runs. But Cederoth, who was reportedly throwing his fastball between 96-100 mph, treated the scouts to a masterful performance to move to 2-4 on the season with a 3.00 ERA.
Notes 
– Sophomore catcher and designated hitter Brad Haynal returned Saturday from a hairline fracture in his hand that kept him out of action throughout the past three weeks.
– It was the second time this season the Aztecs earned both conference player and pitcher of the week honors in the same week. On Feb. 18, Zier was named MW Player of the Week, while Derby was named pitcher of the week.