El Cajon alcohol policy takes a shot at underage drinking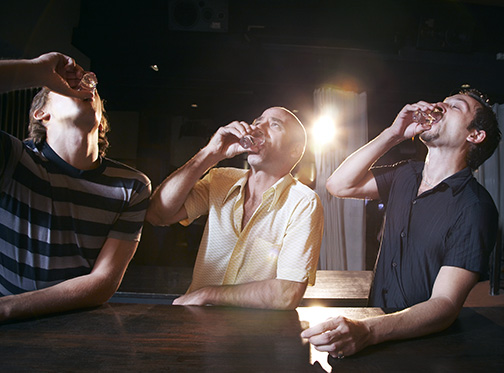 Hang on for a minute...we're trying to find some more stories you might like.
The debate about alcohol-sale policies in El Cajon came to an end last Tuesday when the El Cajon City Council voted unanimously to adopt an ordinance to impart stricter laws on both current and future licensed liquor stores.
The new policy will limit off-site liquor sales and licenses, and makes an effort to minimize public intoxication. The ordinance, which aims to impact underage alcohol sales, will go into effect beginning Nov. 1.
The current events in El Cajon may tie in to alcohol-related issues at San Diego State. According to SDSU Associate Director of Counseling & Psychological Services and co-coordinator of the ASPIRE program Jennifer Rikard, underage drinking is an issue on campus.
The new ordinance in El Cajon will impact underage drinkers by setting diligent alcohol-sale standards for those liquor stores with off-site licenses.  According to the U.S. Department of Health and Human Services, 44 percent of college students from the ages of 17 to 21 participate in binge drinking.
"One of the riskiest times for students is the first few weeks of their freshmen year. For some, that is their peak alcohol troubles," Alcohol and Other Drugs Initiative Coordinator James Lange said.
Freshmen experience a higher number of alcohol-related incidents, partially because of preconceptions regarding college life, according to Assistant Director of Greek Life Yvonne Hernandez.
"I think 'A,' they are coming in with a lot of their own misperceptions, and then 'B,' they are testing boundaries. Because of the misperceptions, there is this huge pressure they are putting on themselves to fit in, but they are not entirely sure what they are fitting into," Hernandez said.
Despite issues with student drinking, Rikard clarifies SDSU's standing in comparison to other colleges in the nation.
"SDSU actually has lower rates of alcohol use than the national college population," Rikard said. "For example, almost 30 percent of students at SDSU don't drink at all, where nationally that number is around 15 percent. This is difficult to see, at times, as non-drinkers do not tend to be as vocal about abstinence as students who drink."
The new ordinance in El Cajon could potentially impact underage drinking on campus and in San Diego as a whole.
"It could be a catalyst to start having other cities in this area look at a similar ordinance," Hernandez said.
Sociology junior Angel Monroy has a viewpoint on the ordinance contrary to that of SDSU faculty and the city council.
"The history of the Prohibition Era has shown that when government tries to set restrictions on alcohol there will inevitably be an increase in alcohol-related crimes. It doesn't take much for a teenager to engage in underage drinking in another part of town," Monroy said.
SDSU has implemented activities and interventions such as Aztec Nights and eCHECK UP TO GO, respectively, to take action to reduce irresponsible drinking on campus.