Crepe craze comes to our campus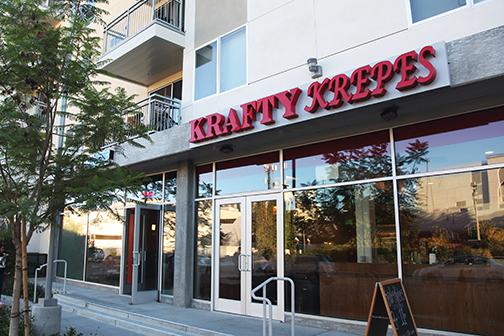 Tired of having to wait for the farmers market every Thursday to get your crepe craving satisfied? Krafty Krepes is here to serve your appetite.
Krafty Krepes, located next to Subway on Lindo Paseo, is a delicious addition to the San Diego State area that is sure to exceed your expectations. Whether you are in the mood for something sweet, savory or guilt-free, the menu at Krafty Krepes can surely satisfy your appetite.
The first time I visited the heavenly scented restaurant, I was overwhelmed by the endless menu possibilities. After perusing the menu, my sweet tooth won the best of me and my chocolate adventure began.
Chocolate Adventure is a sweet crepe filled with Nutella, chocolate syrup, whipped cream and powdered sugar. I had them add bananas for extra delicious flavor. If you're one of the many who are addicted to the hazelnut sensation Nutella, you will not be disappointed with this dish.
In the mood for breakfast? Treat yourself to The Classic before class. The Classic has it all: scrambled eggs, turkey bacon, cheddar cheese and green onions.  It can be washed down with a hot cup of coffee, free with the purchase of a breakfast crepe before 11 a.m.
If these dishes are too basic for your liking, never fear—the crepe menu is all encompassing, including sweet flavor combos such as s'mores, apple spice and strawberries and banana. If savory is more your style, check out the San Diego Sunrise, chicken curry or The Oxford.
The menu is even allergy friendly.  Any crepe can be made gluten-free by substituting buckwheat crepes.
Crepes aren't the only specialty offered at Krafty Krepes. It also serves salads and a build-your-own ice cream cookie sandwich service.
The food isn't the only thing Krafty Krepes has going for it; the service is phenomenal as well. Each time I've gone, I've been served quickly and with a smile. Seating is limited because there is always a good number of people treating their taste buds at all hours of the day and night. Krafty Krepes also has a location in La Jolla, and won the "Best Dessert" by Readers' Choice Awards earlier this year.
The next time you find yourself yearning for something yummy near campus, indulge in some "healthy food made fresh to order" and "craft" your own crepe.
All photos by Monica Linzmeier.

About the Writer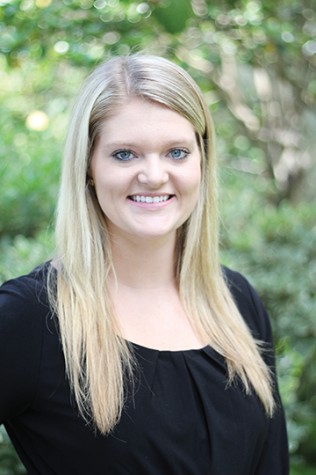 Chelsea Baer, Staff Writer
Chelsea Baer is a journalism junior with a minor in Spanish. She started as a features staff writer in 2013 and is currently a contributor for The Daily...