SDSU takes surf tourism to Panama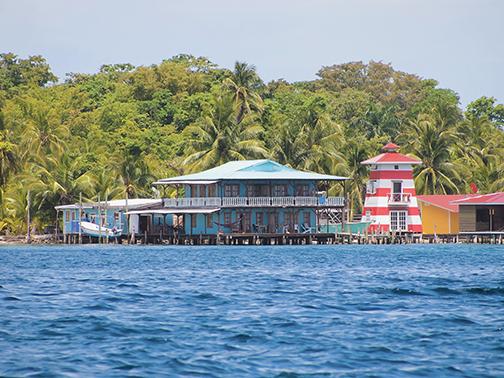 by Addie Pratico
October 14, 2013
San Diego State professors Jess Ponting and Sim Barhoum worked together to create a study abroad trip to Bocas del Toro, Panama for sustainable surf tourism.
Ponting and Barhoum said they wanted to create the most interesting college course they could think of and offer students who can or can't surf a unique experience. According to SDSU's Study Abroad Office, trip registration ends on Oct. 15. The trip will be for 12 days, from Jan. 3-15 2014, according to Newscenter.
"I've been thinking about it for a long time, and by a long time I mean since 1996," Ponting said. "I had the idea walking along a deserted beach in Indonesia where I'd just been surfing and I just finished the Australian version of Peace Corps in Papua New Guinea. I had learned that if you want to achieve environmental conservation, then you have to provide. The people who own those resorts there want to conserve economic development and sustainable tourism was a very viable tool for doing that."
Ponting and Barhoum are working with Groundswell Educational Travel to create the organizational infrastructure. Ponting said they are also working with a partner organization, run by Niel Christiansen, called Give and Surf. Christiansen has been living in Panama for the last couple of years and shares the same values as Ponting and Barhoum.
"Give and Surf was something I always thought of," Christiansen said. "I was willing to quit my job, travel around the world and give back to the communities I was in. I think it's a wonderful opportunity for the students. They have access and can gain an enriching cultural immersion experience."
According to Ponting, students will learn about sustainable surf tourism as well as cross-cultural aspects of international tourism. Students will receive three units for participating, equivalent to the general education course RTM 404. During the trip, they will utilize what's called a framework analysis for surf tourism, something Ponting developed that has been published in a journal of tourism.
"From the students, I want to see life-changing events," Barhoum said. "I want it to change their lives. People who go to SDSU or any college come at it with a mindset of western culture which is awesome. But, as a traveling surfer, when I would travel around the world, especially places that weren't the north shore or Australia, we noticed a lot of these people and cultures."
Ponting and Barhoum said they hope to establish a relationship with the community in Bocas del Toro and to provide them with a source of ongoing tourism. For trips after Panama, they are considering Nicaragua for spring break and Fiji for the summer of 2014. Their goal is to get more destinations on the line for students.
Photo courtesy of Thinkstock