Rob Miech: not just another beer in Mexico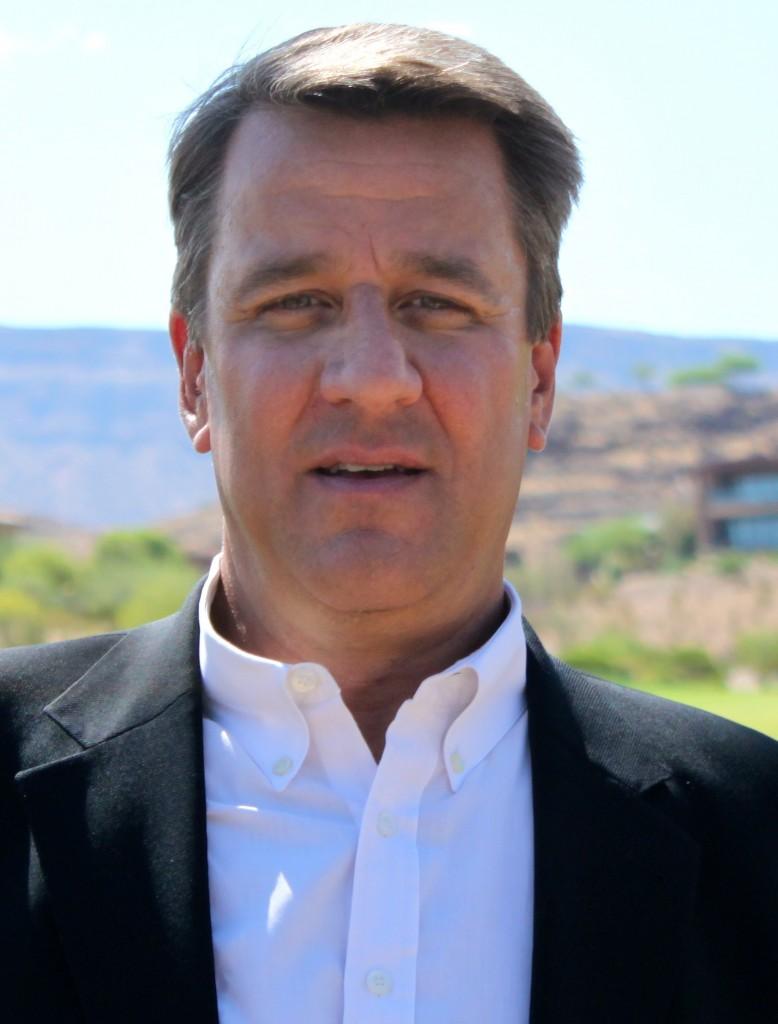 by Alumni Codices
November 6, 2013
En route to a grocery store on a Saturday morning, I dropped by the yellow single-story home shared by some fraternity brothers. Barely six steps inside, I was corralled outside and in a rush with two of them in an old blue BMW bound for Mexico.
One had heard about the pamplonada, an annual festival featuring bulls dashing down a main street in Tecate. Away we went for a day of mayhem that I commemorated in a piece for The Daily Aztec.
The classroom instilled some basic writing fundamentals. The school paper, however, prepped me for my next quarter of a century. Tecate was just as invaluable.
A ranchero ultimately lamented over his bull's broken leg. It lay in agony. He asked for help to heave it into the back of his battered pick-up truck. We agreed, if we could have the horns. He nodded and cut the animal's jugular to quell its misery.
We trekked south for thirty minutes. We raised the poor beast, by chain, by its hind legs in a slaughterhouse. Each of us took a third of the slices with a ripsaw. Those petrified horns hung as a trophy in the fraternity house for years. Somehow they disappeared, as did the pamplonada in the mid-1990s.
The atypical event provided superb fodder, even though it no doubt rated as just a minor-league deal on the Hemingway danger scale, for my weekly Daily Aztec sports column.
The big time beckoned about ten years later when a romp through Europe included a train stop in Barcelona. Then Zaragoza. Then Pamplona. Two early-morning sprints from Miura bulls over wet cobblestones required everything – balance, speed, averting Hamburger Corner – Tecate had taught me.
Along the way, I learned more pointers, gathered a few peeves.
Crush deadlines. Relentlessly do the job ahead of schedule. Get Martin Amis's The War Against Cliché. The title alone should serve as a constant demand for originality. Dog-ear Hitch-22, a treasure of a memoir by the late Christopher Hitchens.
It's farther, not further, in relation to distance. Could care less doesn't make sense, does it? Think. (It's Couldn't.) San Diego State is an it. The Aztecs are a they. Marvel how radio and television "professionals" mangle all of the above. Also, it's before, not prior to. Can't digest word economy? Here's the pool-cleaner application.
Irregardless is not a word. A writer I once considered exceptional used it and it met ink, passing through a phalanx of editors at the San Diego Section of the Los Angeles Times, which has also disappeared. I still see that yellow Post-It note from the boss on the scribe's computer screen.
Frauds and shills abound; avoid like Hamburger Corner. Don't burn a bridge? Bullshit. Once, maybe twice – in the proper circumstances – you'll get to slap a dozen sticks of dynamite under one. You will relish the boom forever.
Take those buds out of your ears and get your nose out of that damn phone. Otherwise, it's all just passing by as you become more introverted to the world and less personable as a human.
And then you will never experience a Tecate that will serve you so well in Pamplona.

Rob Miech has mostly written about sports for the Pasadena Star-News, Las Vegas Sun and CBS SportsLine since graduating from San Diego State in 1987. The Last Natural, his behind-the-scenes book about the 2010 junior college baseball season that launched Bryce Harper to fame and fortune, was published in May 2012; it was released as Phenom in paperback in March 2013. He is currently wrestling with his second book project. South America will soon be the sixth continent, a streak of adventure that started in Tecate, he's conquered.