SDSU talent show began an unforgettable week
Aztecs from all corners of campus turned out on Monday, Oct. 21 for the Aztec Talent Show, which was one of the first events of Homecoming Week. The event, hosted by Associated Students, took place on the Aztec Green, where hundreds of students showed up to watch myriad displays of talent. Students at the event were also encouraged to text a certain number to receive a "Proud to be an Aztec" bracelet, which allowed them to receive free cake pops, lemonade, cookies and other goods
The show began with the masters of ceremonies introducing the members of the Homecoming Court, who told the audience a little bit about themselves and got them pumped up for the upcoming week.
The talent portion of the show kicked off with the Afrikan Student Union performing a dance, followed by Theta Chi, the fraternity doing a song-and dance number. A "Rise of the Aztecs" video created by the performing organization was played before each performance.
One standout performance came from the College of Health and Human Services. It's representative performed a mixture of ballet, acrobatics and jazz dancing, much to the delight of the audience. Phi Gamma Delta produced "The 90s Kids." Four members of the fraternity performed hits such as the classic Fountains of Wayne song, "Stacy's Mom."
Other performers included the Residence Hall Association, Delta Sigma Pi, the Aztec Student Union Board Marketing Committee and more.
Also read: The iconic anchorman is finally back 

About the Writer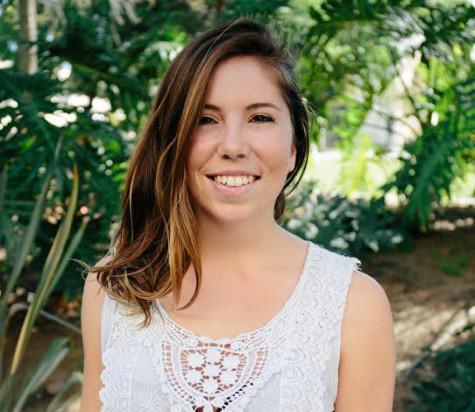 Jamie Ballard, Managing Editor
Jamie Ballard is the managing editor of The Daily Aztec for 2016-17. She has been a member of The Daily Aztec since 2013, first as a staff writer and then...