Online service allows students to "OrderUp" from home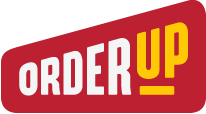 Ever felt too lazy to cook after a grueling day of class? Too tired to go out and eat after the exhaustion that results from a day without class? Weary San Diego State students no longer need to fret when it comes to mealtime. As of early February, OrderUp is here to save San Diegans, one and all.
OrderUp has been in business for about 12 years. According to their official website, their headquarters are located in Baltimore, Md. and they have locations in 31 other cities. Created by a group of students at Pennsylvania State University, the company is an online takeout and delivery service reachable through their website or mobile app.  The service essentially targets the tech-savvy college student demographic.
There are currently 15 restaurants taking part in the service in San Diego. Although these restaurants aren't typically associated with takeout food, they're the ones that SDSU students already know and love, such as La Casitas and Bridges Bar & Grill.  Customers can choose to either place their order for pick-up, avoiding any long lines, or for delivery within a five-mile radius. OrderUp also offers exclusive specials and coupons that apply to food ordered from the advertised restaurants.  The menu for each restaurant is designed specifically by the restaurant's owner and San Diego OrderUp Market Owner Andrew Kootman.
"It gives customers the option to order food from their favorite restaurants who don't have websites and don't have the ability to order online," Kootman said.
Previously a certified public accountant at a firm in Carlsbad, Kootman chose to become involved in the business after hearing about various online food services in cities such as Santa Barbara and Boulder, Colo. Later realizing that they were all powered by OrderUp, he knew he had to get in on it.
"I just kind of realized it's an unbelievable opportunity and nobody's really doing it around San Diego State. It's a perfect market," Kootman said. "So I was just like, I'm gonna go for it."
According to Kootman, there are multiple reasons why San Diego is a good place for the newest OrderUp location in the U.S.  Not only is San Diego home to SDSU, but it also contains several other large universities and big business districts.  While it's mainly focused around the SDSU population at this point in time, Kootman hopes for the company to cover a broader area of the county in future years, starting with a focus on North Park this summer.
Convenience being a major element of the business model, OrderUp San Diego is also in the process of trying to create an online convenience store.  With the license of one of their partners to re-sell merchandise, the service will provide customers with the option to order groceries to be delivered straight to their doorstep.
So the next time the laziness takes over and waiting in line or any physical activity are out of the question, just remember OrderUp is out there and eager to satisfy any students' hunger.

About the Writer Olivia Litsey, Arts & Lifestyle Editor
Olivia Litsey is a sophomore at SDSU and an economics pre-major with an honors minor in interdisciplinary studies.  She started writing for The Daily...