University Senate proposes separate Honors College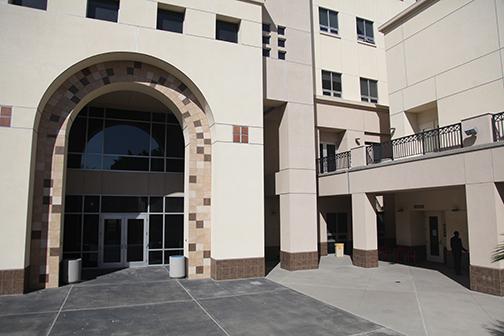 by Jessica Santos
March 11, 2014
San Diego State's University Senate discussed proposals for the instatement of a University Honors College at its monthly meeting last Tuesday.
The college is meant to attract higher achieving students to the university, develop better recognition for those already here, and to overall promote a "culture of excellence and engagement across campus, according to an online proposal for the University Honors College.
Planning for potential implementation began in October 2013, but the University Honors Program has been discussing it for several years.
A handful of members in the University Senate raised questions about potential issues with the college.
University senator Elizabeth Cordero is an associate professor for the Department of Psychology at SDSU's Imperial Valley Campus. Cordero questioned the level of involvement for IVC students, making a motion to delay the implementation of the University Honors College.
"I just wish that we could develop a college so that all students at SDSU would have access to it," Cordero said. "There are some components that would make it very difficult, if not impossible, for IVC students to participate."
Other issues raised included the designation of the University Honors College as a "college," compared to other colleges on campus, such as the College of Sciences and College of Education. Additionally, the issue of including specific learning outcomes of diversity into the college was addressed.
University Senate Undergraduate Representative and Journalism junior Matthew Bain has been a part of the University Honors Program for two years.
Bain said it would be better to establish the college before March 15, the Prospective Student Reception to entice more students to attend SDSU.
"There are a lot of students across the country that come who are also accepted to really good institutions," Bain said. "If we can say that we're going to have an honors college and that they can be a part of an honors college instead of a program, then I think it would really help to bring students in."
Additional reasons for pushing forward include attracting donors for fundraising, a push to more inclusiveness among students, and enhanced student recruitment. To address concerns brought forth during the meeting, a suggestion was made to require the University Honors Program to check in with the University Senate in two months to report its current progress on the University Honors College.
Ultimately, the University Senate split in their decision to delay 25 votes to 32, but still voted to approve the proposal of a University Honors College. The next projected move for this proposal is to submit it to Curriculum Services on March 17, according to the online proposal timeline.
Photo by Monica Linzmeier, Photo Editor