Business Administration college among the best for student vets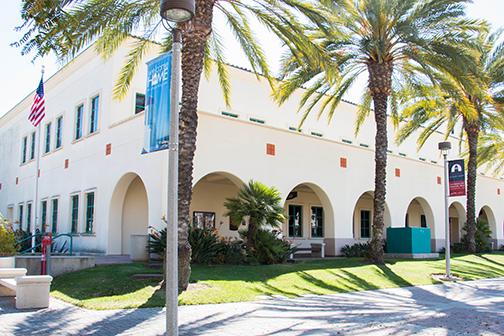 The Military Times named San Diego State's College of Business Administration the 18th best school out of 140 schools across the nation for student veterans.
According to the article, they evaluated each school based on culture, student support, academic outcomes and quality, academic policies, cost and financial aid.
SDSU Veterans Coordinator Todd Kennedy said SDSU's appreciation and support for military students is evident through the wide variety of programs available for student veterans.
According to Kennedy, these programs include the nation's first Veterans House, to create a community of like-minded people who share common backgrounds, the Joan and Art Barron Veterans Center, which is the first veterans resource center to aid student veterans in their academic endeavors and a successful Troops to Engineers program that holds a 100 percent success rate for securing paid internships for STEM majors.
SDSU Database and Survey Analyst Debra Bertram said the SDSU continuously seeks out veterans in their admissions pool through a variety of resources including active membership in Military MBA, an education network that pairs members of the military with graduate business schools with a reputation for educating military members.  Bertram, along with members of the Business Department, played a major role in contributing to the survey for the ranking.
"Two of the graduate business programs staff have very strong ties to the military and routinely go out of their way to assist student veterans through the entire academic cycle – whether it be processing late admission or postponement of their program or assisting a deployed student in completing culminating experience assignments," Bertram said.
Interim Dean at the College of Business Administration Gangaram Singh said the students are the ones who bring enrichment to the program and help to constantly improve the program.
"Students with a military background bring their vision and work ethic to our program," Singh said. "They inject that information into the class, and our students benefit from that reality."
Veteran and accounting senior Matt Joseph said he has had great experience as a transfer student at SDSU because of the amazing teachers in the College of Business Administration and the close relationship the school has with the Veteran's Center.
"The school has a very good relationship with the Veteran's Center here on campus and are able to not only understand veteran's needs but also have systems in place so that it more correlates with our use of the G.I. bill and other programs," Joseph said. "They keep a real relationship with The Veteran's Center; they will communicate more effectively which creates a smooth transition to SDSU."
Photo by Megan Wood, staff photographer