Artist Spotlight of the Week: Poolside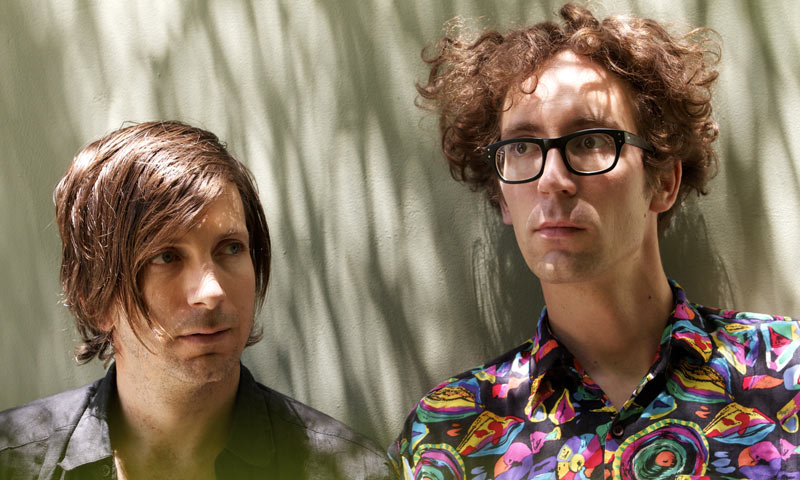 by Adriana Arce
March 30, 2014
Yes! Once again it's that gloriously brief moment that takes place after another round of ungodly midterms…  "Spraaaaaang Breeaaaaaak!" (a la James Franco).  To celebrate this time of relaxation, hibernation and endless day-drinking, I have decided to pick a band that you can listen to poolside (the pun is always intended).
Who? Poolside
Band Members? Filip Nikolic and Jeff Paradise
Genre? Chillwave, Dance (They like to consider themselves as "Daytime Disco")
Most Recent Album? Pacific Standard Time (2012)
Most Popular Song (According to iTunes)? Harvest Moon
Upcoming Performance? Sunday, April 13th, 2014 @Coachella Valley Music Festival (Indio, CA)
After listening to their album Pacific Standard Time (2012) on repeat this past week, I've concluded that their music is pretty dope.  By the way, might I mention that their cover of one of my favorite Neil Young song's "Harvest Moon" has got to be the coolest thing for me at the moment.
You don't need to be partying or chillaxin' poolside (ha. I had to) to enjoy their tunes.  So let's be real, I know you're going to be catching up on all that homework you've got accumulated from the first half of the semester, so Poolside is a great choice for studying as well.  Hope you enjoy the tunes I selected below because Poolside is definitely the perfect band to add to that "Spring Break" playlist I know you've got set up on your Spotify account.
Have a wonderful week!
***
"California Sunset"
"Harvest Moon" (Neil Young Cover)
https://www.youtube.com/watch?v=suWbFPaVoEA 
"Between Dreams"