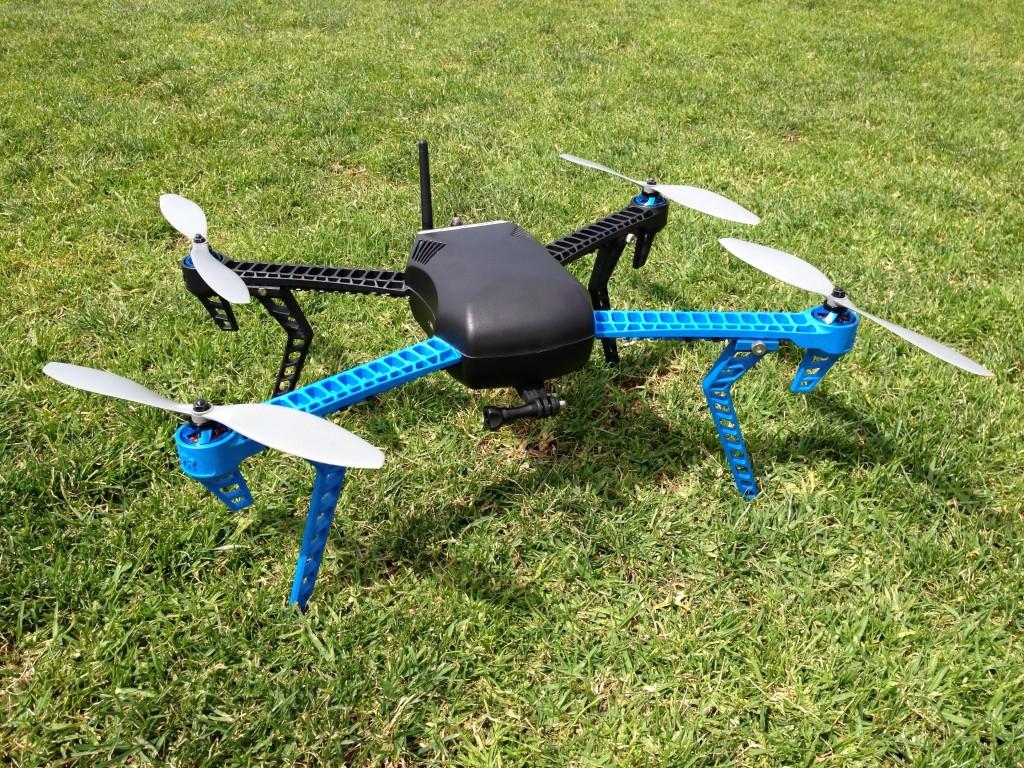 The aerial drone, once something that was only in science fiction movies, is now, with the help of San Diego State students, becoming more and more prevalent in our society.
Aerospace engineering freshman John Blaske is currently interning with 3D Robotics, a local tech company that specializes in consumer use unmanned aerial vehicles; also known as UAV's.
"I'm working specifically on a waterproof drone that could be landed on the water and taken off from it," Blaske said. "A lot of drones are limited by not being waterproof, and the challenge is coming up with a cost effective way of doing that."
A waterproof drone would be appealing and effective for maritime companies, Blaske said.
"You're on a boat and you want to do an inspection of the hull, that could be potentially dangerous, but with a drone no lives are at risk," he said.
According to Blaske, drones could also be used for a similar application, but on land.
"There are also a few companies that use drones for building inspections, so there aren't workers on tall ladders or up on a high rise and it's a lot safer," Blaske said.
"I strongly believe that UAV's will play an important role in civilian applications," aerospace engineering professor and department chair Nagy Nosseir said.
Nossier said drones could be used by the U.S. Border Patrol for surveillance, by companies for the delivery of their packages—Amazon is actively looking into this—for the monitoring of agriculture crops and for traffic and fire control. He said drones are already in use in search and rescue situations in Saudi Arabia .
According to Nossier, drones may be problematic in the future because they have the potential to interfere with airplanes. He said the issue is being addressed by the government and will hopefully be resolved before drones become even more prevalent.
Using drones in the field of journalism is also being explored. The SDSU Center for Science and Media recently hosted Matt Waite, a journalism professor at the University of Nebraska who believes drones will be a common tool in many professions in the near future.
Waite predicts news helicopters will be replaced by cheaper and more readily available drones that can monitor highways for traffic reports, or go to a potential story before a journalist is sent to make sure that it is both safe and worth covering.
In the meantime, Blaske plans to have his drone fully operational for the College of Engineering Design Day on May 9.
"Right now, it's about 50-50 on whether we will have it there. We're still working on it," Blaske said.
Photos by John Blaske and J.D. Hodges, staff writer