Healthy snacks for summertime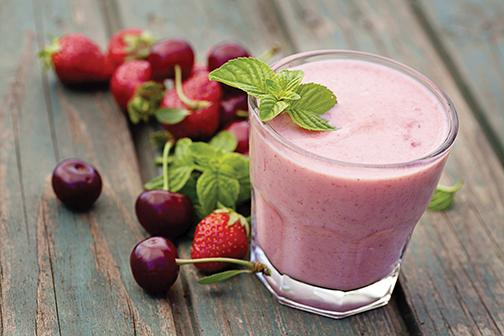 Summertime is a time for happiness. It's a time to remember how much fun life can be and a time to be surrounded by good things—food included. Thankfully, there are ways to maintain that bangin' beach bod during these hot months without staying away from all things delicious.
Jell-o
Jell-o is life. And it doesn't have to be a fat life. Opt for a more natural jiggly experience with some fruit, fruit juice and unflavored gelatin instead of the normal cherry flavor that resides in the majority of all American pantries.
Trail mix
Sometime there is nothing better in the world than sitting back, relaxing and munching on whatever is closest. Instead of reaching for the Takis or the Pirates Booty, consider other, more nutritious options. Some good old trail mix, minus the chocolate for good measure, can supply the carbs, proteins and fats bodies need via nuts and dried fruit.
When the need for some greens is powerful but the willpower to concoct any sort of dish is not, lettuce wraps are a go-to. Wrap some iceberg, romaine, red or green leaf around whichever sounds most appealing: quinoa, grilled chicken and onions, leftover tuna or egg salad, grilled chicken and onions and more. You could throw in some ham and pineapple for Hawaiian flare or some tomatoes, feta cheese and whatever else is available for a fresh, handheld version of the salad that is usually made out of those refrigerator regulars.
Popsicles
Popsicles are sometimes a necessity for those days when the heat outside is too much to handle. Avoid taking in extra sugar by making popsicles with ingredients, such as coconut water (with natural sugar and electrolytes), honey, fruit juice and greek yogurt. Ice cream trucks probably shouldn't catch the attention of college students anymore in the first place.
Instead of the sugary goodness plopped into the styrofoam cups of many smoothie shops, blending up smoothies at home can lead to creative and more healthy alternatives. Throw in ingredients, such kale, spinach, milk, yogurt, avocadoes, bananas and any berries that cross the mind. Heck, it can even be frozen into another popsicle if the action of drinking is too much of a hassle. Next step: tell The Food Network to watch out because there's a new smoothie chef on the horizon.
Hummus
Anything healthy, that is. Hummus is made up of chickpeas, olive oil, lemon juice and salt, and is a good source of protein in addition to being a delicious dip for a variety of things. Veggies, such as carrots, bell peppers, and cucumbers are a great option, as well as the popular choice of pita bread. There is also a great number of flavors to keep life spicy, such as jalapeño, garlic or roasted vegetable.
So the next time snack time is beckoning this summer, take a moment to consider these suggestions. Most importantly, keep in mind that it actually is possible to indulge in the joy of eating while still eating well.