Alumni donations to increase Brazilian studies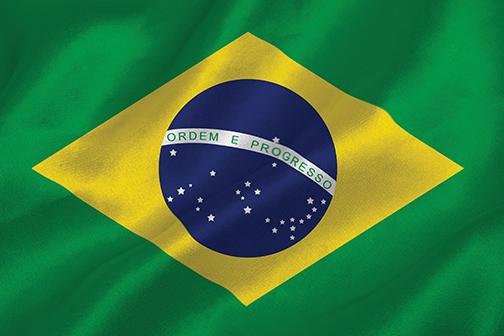 by Jaclyn Palumbo, Staff Writer
October 30, 2014
Hang on for a minute...we're trying to find some more stories you might like.
Two San Diego State alumni, will donate $2.5 million in the next five years as an endowment for a collaborative program with Brazil.
The endowment for the J. Keith Behner and Catherine M. Stiefel Program on Brazil, named after the donors, will fund internships and introduce more courses abroad in Brazil,  in addition to courses at SDSU about the country, and more.
"We would eventually like to establish a Brazilian studies major or minor; that is the direction we are going," Director of Program on Brazil Ramona Perez said.
Behner, SDSU alumnus of 1971, grew up in Brazil and expressed interest in adding more aspects of the country to the Latin America studies curriculum. In collaboration with Perez, Behner determined what it would take to form a stronger connection between SDSU and Brazil and presented the funding, Perez said.
"I felt that there was a need for the program and that SDSU, sitting astride the border to Latin America, was a uniquely good candidate to take up this task," Behner said.
The program is designed to provide more than the typical study abroad program. Interactive lab environments, medical clinics and job shadows are possible opportunities, Perez said. The program is intended to include SDSU students of all majors.
Five components were highlighted in a plan for growth and development prior to dispersing of the funding. This included curriculum building, research and faculty development, partnership exchange, visiting scholars and special collections of culture.
"Brazil, the fifth largest country in the world, with the fifth largest population and the seventh largest economy, we really feel it has received very little attention than what the powerhouse of South America should merit," Behner said.
Research about Brazilian medical clinics will be compared to previous research by Perez and other faculty in Mexican clinics.
"The program is designed to bring faculty together over research to develop programs for students that are both study abroad and research-based to develop relationships with faculty in Brazil so that we can bring Brazilian scholars here," Perez said.
In addition, bringing Brazilian scholars to SDSU would help students who aren't able to go abroad to experience cultural immersion.
"It is one of those programs that isn't just about faculty and research," Perez said. "Rather it is about how faculty and research can create an entire program for students and the community and begin to make it so each of us understands Brazil."
On Nov. 13, the Program on Brazil will feature guest speakers Elizabeth Soares Coelho and Frederico Peres da Costa from 4-6 p.m. in West Commons 220. This event will introduce attendees to programs in Brazil and have a Q-and-A period. On Nov. 14, there will be a conference suite set up for faculty interested in related research opportunities.
To assist faculty members who will be modifying their curriculum to include Brazilian aspects, introductory Portuguese-language classes exclusive to faculty were offered this semester, Perez said.
"It is a five year strategic plan to build our Brazil program into one of the best in the U.S.," Perez said.
Perez said SDSU will be competing with Brown, Vanderbilt and other private schools.
"The program is very broad and comprehensive and at the end of the five-year period I believe it will be the most comprehensive program on Brazil in American institutions in the country," Behner said.
To recognize Behner and Stiefel for some previous contributions to the College of Business Administration and the College of Arts and Letters, the second-largest auditorium in the Storm-Nasatir Hall Complex was named the J. Keith Behner and Catherine M. Stiefel Auditorium. It was dedicated in the spring 2014 semester, according to NewsCenter.