Entertainment Editor's Weekend Picks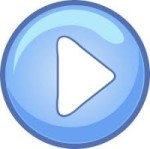 by Nick Knott, Entertainment Editor
February 19, 2015
Hang on for a minute...we're trying to find some more stories you might like.
Midterms have hit, and as per usual they hit hard. The next week or so will be filled with copious amounts of coffee, meticulous studying and stupendous stress. There are plenty of fun things to do this weekend to celebrate the end of midterms, for those who only have to conquer these tumultuous tests this week that is.
Paul Van Dyk
Thursday Feb. 19
Bassmnt

German EDM legend Paul Van Dyk spins into Downtown on Thursday to help San Diegans start their weekend off in the best way possible. Van Dyk has been on the EDM for longer than most Aztecs have been alive, and his experience and skill will have the club Bassmnt popping all night long. Doors open at 9 p.m for the show. Early pre-sale and pre-sale tickets are already sold out, but general admission tickets are still available for only $20.
"Trouble in Mind"
Thursday Feb. 19 – Sunday Feb. 22
Moxie Theatre 
This weekend is the final weekend of productions for the racially-charged production set in the '50s Broadway era. The production is a play within a play, following characters who are actors themselves. The actors deal with race issues closely associated with the ones faced my minorities in contemporary times. "Trouble in Mind" also features a San Diego State alumna, Cashae Monya. Tickets are available and run between $20-$27.
Edible Palette Exhibition 
Friday Feb. 20, 5-8 p.m.
School of Art and Design Building 
This food-themed exhibit will feature art by students from the applied design department. The students' works will highlight the relationship between food, art, and how the students apply relational art to the real world. The student artists will create works of art in their chosen mediums and connect them to some sort of food to show the connection between people and the food we consume.  Participation is by invite only, but the event is open to the public to come digest the students' artwork.
Laugh-in: Art, Comedy, Performance
Jan. 23-Apr.19
Museum of Contemporary Art San Diego la Jolla 
It's not everyday you see comedy displayed in an art museum. However, the Museum of Contemporary Art San Diego brings the work of 20 different performance artists into one location creating a laugh and giggle-filled exhibit. The exhibit takes on a new perspective regarding the relationship between performing artist and audience. The exhibit houses not the physical comedic artists, but screens and televisions that continuously play their work on a loop so museum goers can take on their exhibit at their own pace and enjoy each artist equally.