NCAA Tournament committee picks money over magic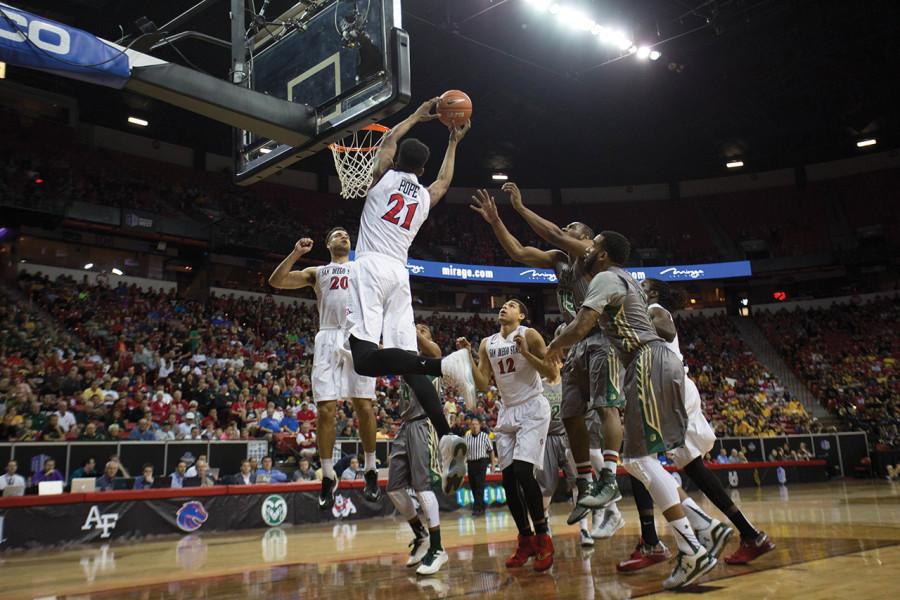 by Patrick Carr, Senior Staff Columnist
March 16, 2015
After all the time the NCAA Tournament selection committee spent debating who would make the NCAA Tournament's field of 68, the group of 10 athletic directors and conference commissioners came up with a piece of garbage.
It's unbelievable, except that it's not.
University of Texas, University of California, Los Angeles and University of Indiana are in the tournament. Please, why?
The Longhorns went 8-10 in the Big 12. You picked a team with a losing conference record? They had the 15th-toughest schedule, but they disappointed their way to a 3-10 mark against top-25 teams. That's not a tournament-quality team.
Neither is UCLA or Indiana. They're both mediocre teams with 13 losses who got in on name recognition and fan-base alone. It's criminal. The tournament is supposed to be about the best teams and matchups, not what school's fans can pony up the most Benjamins.
That's the world we live in. That's why Murray State University got snubbed.
That's also why Colorado State University got snubbed. You can argue all day about the Rams' strength of schedule (No. 118 and No. 77 non-conference), but the fact is CSU isn't a blue-blood program with 11 national championships.
The most mind-boggling decision was seeding University of Dayton at No. 11 in the First Four, which is held in Dayton, Ohio. Really? A home game?
Mountain West teams could make a run
Arguably one of the worst conferences in the nation, the Mountain West got three bids in the big dance, two more than anyone thought three months ago when Boise State University, Colorado State, University of Wyoming and San Diego State suffered bad losses.
Two of those teams have a shot to make a run.
If Boise State beats Dayton — yes, the Broncos drew the short straw and are playing a road game — the winner of University of Oklahoma and University at Albany would await, and by the way, Oklahoma has got to be the worst No. 3 seed in tournament history.
Wyoming also has a favorable draw. If the Cowboys beat University of Northern Iowa, which is highly possible, then either University of Louisville or University of California, Irvine awaits. It's not completely against Wyoming to make it to the Sweet 16. Louisville isn't exactly invincible.
SDSU has no shot at a Sweet 16
The Aztecs are the lame duck of this group. When they found out they were a No. 8 seed in the South region, the first thing people said was, "I've got SDSU over Duke."
Does anyone think the SDSU, the team that holds opponents to 45 and 49 points and still manages to lose, is going to beat a St. John's University team that can actually score more than 50 points per game? News flash: the Red Storm score 71.2 points per game.
SDSU made good strides towards the end of the season and threw them all away in the Mountain West championship game. The offense is no better than in December and even if the Aztecs miraculously beat St. Johns, No.-1-seeded Duke University is waiting.
"But, SDSU could be a Cinderella–"
Not really. You have to actually score points to win basketball games. Until the Aztecs figure that out, they have no shot making it to the Sweet 16, let alone winning a game.