Mouth-watering restaurants await minutes from campus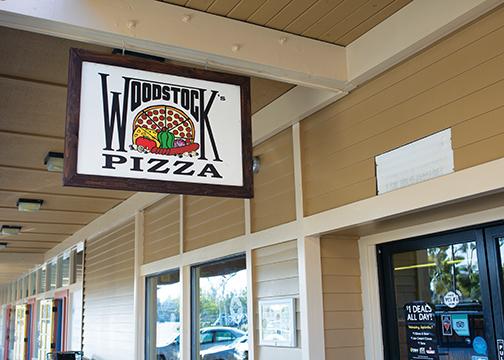 After trying to pass agonizing exams and pulling all-nighters to write essays, sometimes it feels good to just wind down and eat. Food options can get boring for those living on San Diego State's campus with no car, but the following near-campus restaurants can break the monotony.
Buddies Burgers
For those with huge appetites, go to Buddies Burgers on Montezuma Road. Here's a joint that knows how to make mouths water with its juicy burgers and savory hot sandwiches. The Cali Deluxe and Aztec Deluxe are some of Buddies' best. While the Cali comes with bacon and avocado, the Aztec has Buddies' signature chipotle mayo sauce and jalapeños for spicy-food lovers. Inside of Buddies, several shirts and photos hang on the wall from fraternities, sports teams and clubs as a nod to the SDSU students they enjoy serving.
Due to a recent renovation, manager Tim White said customers can expect a new menu. It features new signature sauces and hot sandwiches, including the Mr. Padre Burger, a spicy chili cheeseburger. There are also new updated craft beer specials that highlight some San Diego breweries.
Woodstock's Pizza 
In the mood for pizza? Choose crust, sauce and toppings to make a one-of-kind pizza or order a signature classic combo at Woodstock's on El Cajon Blvd. Woodstock's offers an abundance of toppings, ranging from traditional pepperoni and Italian sausage to gourmet toppings like applewood-smoked bacon and sun-dried tomatoes. A personal favorite is the thin wheat crust with some pesto creamy garlic sauce and extra mozzarella. If that's too much, the BBQ Bird classic combo with BBQ sauce, pieces of tender chicken, bacon and slices of red onion is an excellent choice.
Whatever the pizza, Woodstock's is a fun, spacious place to go after a long day with a group of friends.
Waba Grill 
"Eat Smart, Be Healthy!" goes the slogan for Waba Grill, a new restaurant on El Cajon Blvd that promotes healthy cooking for a healthy lifestyle. The Asian cuisine at this restaurant is prepared with no oil and nothing on the menu is fried. The menu features plates or rice bowls with a choice of steak, chicken, veggies, shrimp or salmon. A small bar also provides customers with the option of adding green onions, hot carrots, jalapeños and the signature Waba sauce. The 12-minute walk from campus is totally worth it.
Waba Grill's deliciously fresh approach to serving Asian fast food can be tasted right away from the clean-cut preparation. These low-fat entrees are a tasty treat along with the high quality meats and steamed-to-perfection veggies. The light and inviting atmosphere makes it easily one of the most relaxing places around campus to eat.  Plus, Aztec students get a 10-percent discount, so it's a win-win with Waba Grill.