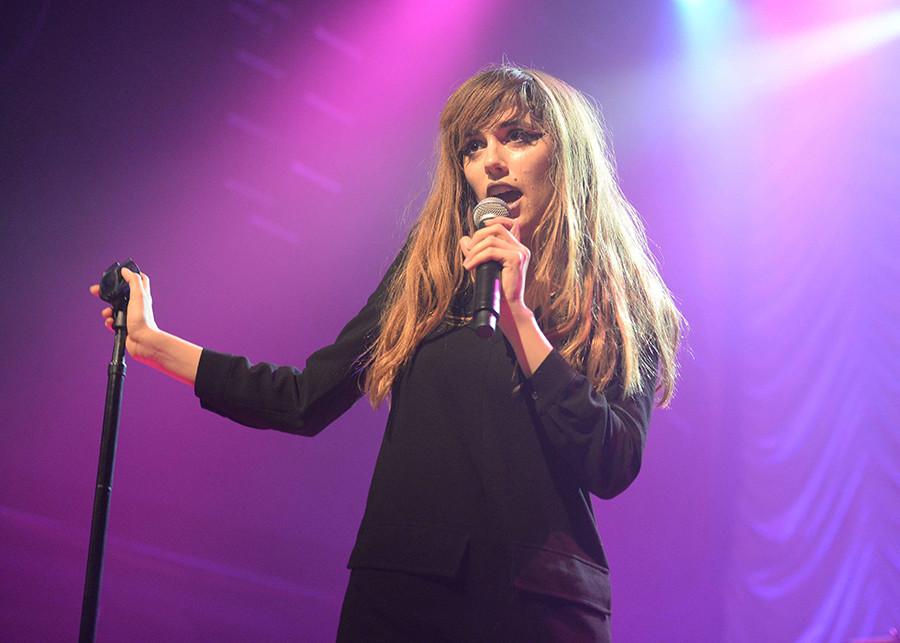 Cristian Rangel
Fans buzzed with excitement and anticipation for their favorite San Diego-based indie-pop singer and songwriter Ryn Weaver to return to her hometown stage Wednesday night on Nov. 4 at the House of Blues.
Weaver emerged ready to mesmerize her adoring fans, friends and family with her dreamy songs and raw talent.
At the third stop on her Misfit Toys Tour, Weaver said there's always something special about hometown shows as she continued to happily shout out to her uncles, teacher and even an old high school flame — all of whom were in attendance. With fans and friends of Weaver standing side by side, the show was a big reunion in which the entire audience became Weaver's loving, supportive family.
Audience member Esther Pak thinks it's powerful to see a woman like Weaver declare her own power in her music.
"Ever since Ryn started putting out her music I have been so supportive of her — I think that any female putting out a thing in pop culture is really helpful," Pak said. "I think that females are less represented in a pop culture fashion, so for her to sing in her own way in pop culture in her home is really beautiful."
Weaver sang numerous songs from her debut studio album, "The Fool," released earlier this year. The single "OctaHate" was a highlight of the night that got everyone hyped and overjoyed. The single was a viral hit back in 2014, eventually making it to number one on Billboard's Emerging Artists chart. The song is filled with a vibrant, echoing electro-pop beat that pairs stunningly with Weaver's emotional flare captured by her vocals.
Between songs, Weaver shared more about her upbringing in San Diego such as being brought up Catholic and making the life decision to drop out of school to pursue her career in music. The most touching moment, however, was her introduction to "Traveling Song," which she dedicated to her deceased grandfather.
She struggled to fight back tears as her voice began to crack toward the end of "Traveling Song," which consisted of a soft, sweet melody. The audience fully engaged with her performance and began to cheer her on, yelling "We love you, Ryn." She finished the song and crowd roared in applause.
Opening bands for Ryn Weaver included indie-pop group Holychild and synth-pop duo ASTR.
ASTR drove all the way out from the band's hometown of Portland, Oregon for the show, and the members said they were thrilled to be in San Diego. Their chill synthesizer beats and funky attitude started the night off on a cool note.
Holychild picked up the energy in the audience with some upbeat, electro-pop dance tunes. Lead singer Liz Nistico even got offstage and began hugging her fans before making her way to the top of the bar where she continued to sing and dance her heart out.
"I adore San Diego," Nistico said. "You guys are really cute and really sweet."
The music of the night brought together elements of indie rock, indie pop and a fusion of electronic music with hip hop. With all three music groups on the Misfit Toys tour fronted by female lead singers, it was also easy to feel a sense of girl power.