SDSU student wins $73K on 'The Price is Right'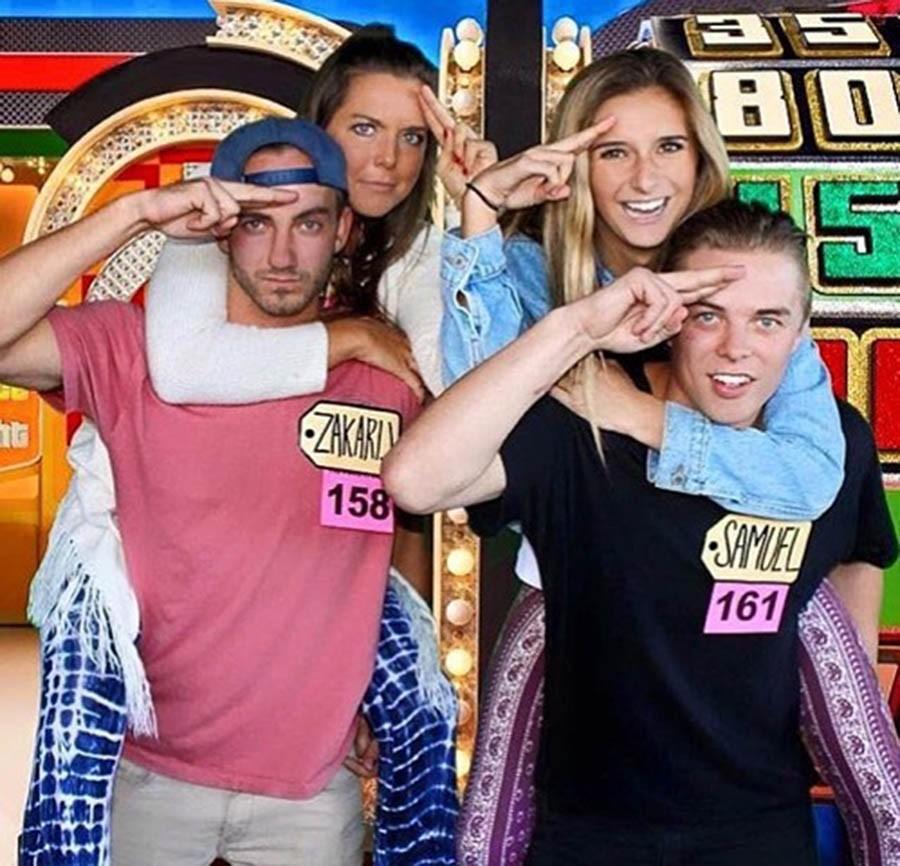 Economics senior Sam Lea won $73,000 worth of prizes on an episode of "The Price is Right" that aired Feb. 17.
The list of prizes included a Pontoon boat, a 2016 BMW 320i sedan and several accessories including a MacBook Pro, Ray Ban sunglasses and a pool table.
The show was originally recorded Nov. 17, 2015, but due to waiver policies Lea could not disclose his victory to friends in an effort to keep the information out of social media.
If information about him winning got out on social media, he risked losing all of the prizes he won on the show, Lea said.
"Considering all the prizes I won, I kept it a secret," Lea said.
"But the first month was pretty hard because people kept asking how the show went."
Lea traveled from San Diego to Los Angeles with three of his friends because they had free tickets to the show.
Journalism junior Sierra Skelly, who has known Lea for about two years, said they decided to go last minute.
When Lea was selected to go on stage, he wasn't even aware that they were asking for him since they were pronouncing his name wrong, he said.
"My friend tapped my shoulder and when I saw my name on a board I realized it was me," Lea said.
Before the show, audience members are asked a series of questions and participants are chosen based on their answers.
"I was so excited," Lea said.
Skelly said he and Lea's other friends were "freaking out" when he went on stage.
"When he kept winning from there on it was an adrenaline rush," she said.
International economics senior Zak Semitka said a producer on "The Price is Right" allowed them to jump on stage to celebrate with Lea.
"When we were in line, we were like, 'One of us is getting picked for sure,'" he said. "Once Sam got picked we went crazy."
Lea invited more than 20 friends to watch the show when it aired on television.
"Everyone was like 'What is going on? Why didn't you tell us?'" Lea said.
Lea said he has not received all of his prizes yet so the reality of his victory has not yet hit him.
Prior to going on the show, Lea already owned a car. But he's decided to sell his old Mini Cooper and keep the BMW.
He plans on selling the rest of the items he won on the show, including the boat.
"I'll probably give my mom the laptop and some shoes," Lea said.
Lea isn't the first San Diego State student win on the show. Ryan Hunter won more than $57,000 in prizes in an episode that aired February 2013.
Semitka, who has known Lea since freshmen year of college, said Lea was most likely picked to go on stage because of his animated personality and for being a "professional winner."
The Nov. 17 episode with Sam Lea is currently available to watch on CBS.com.