Prop 51 implements bonds to fix K-12 schools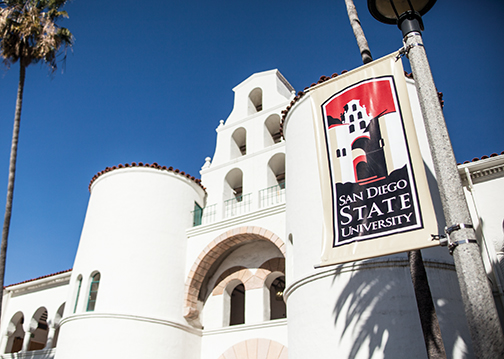 Proposition 51 on the November ballot aims to improve K-12 schools and community colleges by using $9 billion in bonds toward the renovation and construction of school facilities.
California would need to pay $500 million every year for the next 35 years in order to pay off the $8.6 billion in interest, in addition to the $9 billion.
Dean of San Diego State College of Education Joseph F. Johnson said students' motivation to learn is influenced by the quality of educational facilities.
"In general, school facilities in California have not kept pace with best practices, especially in many of our urban and rural communities," Johnson said. "I hope that California recognizes the importance of providing quality educational facilities for K-12 and community college students."
Proposition S, a $2.1 billion bond passed in 2008, and Proposition Z, a $2.8 billion bond passed in 2012, were approved in San Diego to repair schools.
An investigations conducted in April 2015 by the Voice of San Diego, writer Mario Koran found that districts were not keeping track of the repairs that were mentioned under the propositions, and a large portion of the money from the bonds was going toward stadiums.
In another investigation conducted in March 2016 by Voice of San Diego writer Ashly McGlone, McGlone found schools in the San Diego Unified School District are actually in worse condition than they were eight years ago when Proposition S passed.
"I think there is this realization what they say on the ballot isn't necessarily what they're going to actually do with the money," Koran said. "I think voters need to be aware of that when they look at (Prop 51) and decide whether to vote for it or not."
The California Secretary of State Information Guide said supporters of Prop 51 believe schools need repairs in order to ensure the health and safety of students.
Director of SDSU's School of Teacher Education Rafaela Santa Cruz said students have to feel comfortable and safe in their classrooms before they can really learn.
"As an individual, when you go to a facility that is well kept and has state of the art equipment, you just feel that much better," Santa Cruz said. "You're more prone and motivated to want to learn."
California Governor Jerry Brown said he is against Prop 51 in a statement to the Los Angeles Times. He called it "a blunderbuss effort" that wastes money that could otherwise be spent in low-income community schools.
Santa Cruz said the problem she sees with the proposition is that it is not clear how the money will be distributed.
She said the proposition is a good idea because there are a lot of schools that need to improve their facilities, but there is no guarantee the schools that have the most needs are the ones who are going to receive the money.
Koran said school districts in California would have access to the money on a first come, first serve basis, and underfunded districts would have a harder time getting applications in than better-off school districts.
If Prop 51 were to pass, local taxpayers would be accountable for projects under the proposition.
Computer engineer senior Brent Kickerbocker said he is against Prop 51 because the payback is nearly double what is being borrowed.
"The State of California needs to first create a balanced budget that encourages responsible spending before raising already sky high taxes on its citizens," Jordan Dennison, president of SDSU College Republicans, wrote in an e-mail.
Whether professionals involved in education systems agree with  Prop 51 or not, they have expressed the need to modernize school facilities in communities with the greatest needs.
Santa Cruz said she has done a lot of work with the Los Angeles Unified School District and has walked into classrooms where there is only one outlet at the front of the room.
She said there is plenty of research that shows getting state of the art facilities and resources makes a better learning environment.
"If you're in a classroom where there are not enough seats, it hinders learning," Santa Cruz said.