City council approves "mini-dorm" ordinance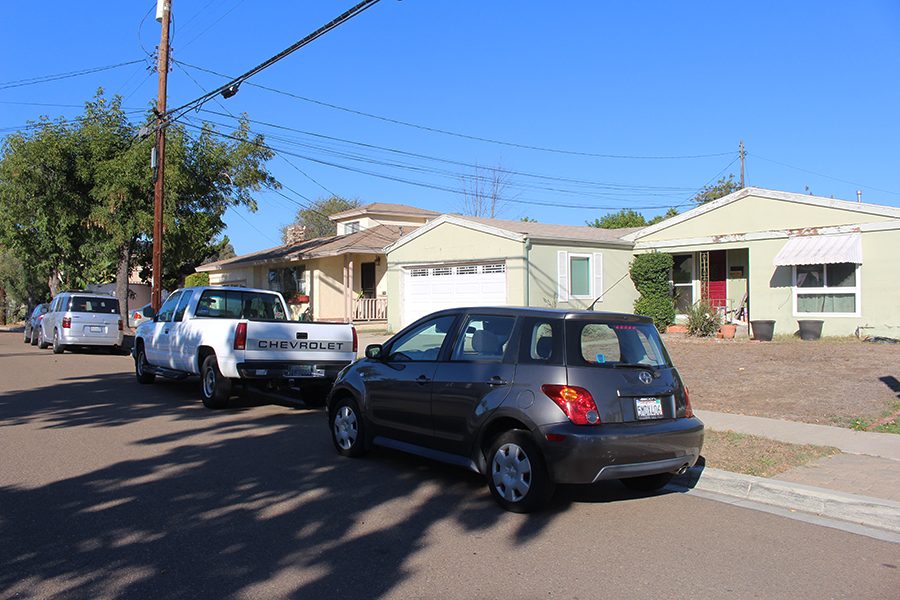 by Will Fritz, Senior Staff Writer
November 21, 2016
The San Diego City Council voted by a margin of  6 to 3 to approve two new ordinances restricting "mini-dorms" during a meeting on Monday, Nov. 14.
One ordinance would increase the maximum fine for code violations from $2,500 to $10,000, and would not affect the separate Community Assisted Party Program, the maximum fine for which will remain $1,000, said Tim Taylor, Chief Policy Advisor to Council President Pro Tem Marti Emerald.
The second ordinance would limit houses within the College Area Community Plan with lot sizes less than 10,000-square-feet to five bedrooms, with bedrooms being limited to 60 percent of total floor space.
This ordinance would not apply to homes outside of the College Area.
Many homes throughout the neighborhoods surrounding San Diego State currently do not meet the new restrictions. These homes, which can sometimes contain up to 10 bedrooms, are referred to as "mini-dorms," and are what the new law aims to prevent from increasing.
NBC San Diego reported that there are approximately 700  "mini-dorms" near SDSU.
Although the new law will allow homes that do not meet the standards to remain, it will prevent structures that will be built or modified in the future.
Emerald, who represents the College Area in the city council and initially proposed both ordinances, said the "mini-dorms" that currently exist are grandfathered in and can not be changed.  
"They're not going to be told to shut down or anything, and this is not a ban on the mini-dorms" Emerald said. "It's just trying to control how these houses are redeveloped and preserve the single-family character of the neighborhood."
She said while she respects the investment property owners have made in modifying their rental properties for college students, she also wants to respect the investment made by homeowners living in the area.
"And that's why we also didn't go for a ban on mini-dorms," Emerald said. "Because we respect the investment people have made in these houses that they're renting out. We just want to strike a balance, and we felt as though this was a fair balance to strike."
Emerald also said any fines issued for violating this ordinance or for any other code enforcement issues would be paid by property owners, not students.
Close to 150 students carpooled to the city council meeting to express their opposition to the new ordinance, said SDSU Vice President of External Relations Dylan Colliflower.
"I think we had about 75 students stay until the very end, which was awesome," Colliflower  said. "I was so proud of them. Proud of our students standing up for other students that couldn't make it and sacrificing their entire Monday pretty much to show our local legislators that we won't be ignored."
Colliflower said he hopes that Mayor Kevin Faulconer will decide to veto the law.
"The ordinance is pretty obviously targeting students and (it's) not applied equally to all of the residents of the College Area and the City of San Diego in general," he said. "So we are not getting equal protection under the law as a specific class of students when compared to the rest of the community."
He said while many students were not pleased with the outcome of the meeting, everyone remained deferential.
Divya Sriharan, president of the SDSU College Democrats, was present at the council meeting and said she was concerned the restrictions would lead to increases in rent prices.
"When they see more students need housing and more people are competing for it and there's less spots, landlords are going know that they can jack up their prices more," she said.
Sriharan said she understands the concerns of non-student residents of the neighborhood who feel the College Area is losing its family character, but does not think the new ordinance is the solution.
"I understand where they're coming from, but I really don't think that they thought through how this is going to affect all the students who are trying to find affordable housing in the area," she said.
Emerald said students may fear rental prices will increase because of these restrictions, but in the end, property owners are the ones who are responsible for deciding how much to charge.
"It's whatever the market will bear," she said. "These people are going to charge whatever money they think they can get away with. But hopefully going forward you'll find people who are responsible."
She said during Monday's council meeting, a property owner said he was concerned about making rental housing affordable for students.
"Well he can make it affordable," Emerald said. "It's deciding what his expenses are and what kind of a profit he wants to make. So they can try charging you whatever you want, but as a consumer you can say yes or no."
SDSU Chief Communications Officer Greg Block said the university has been working since 2012 to increase the amount of available housing for students.
He said the university has offered more housing to students via the acquisition of Granada apartments in 2013 and the construction of South Campus Plaza which will open in January 2017.
"A  partnership for additional apartments on College Ave. (south of Montezuma) opening in Fall 2018, and the university is exploring plans to build additional housing to open in Fall 2019," Block said in an email.