Senior farewell: Video Editor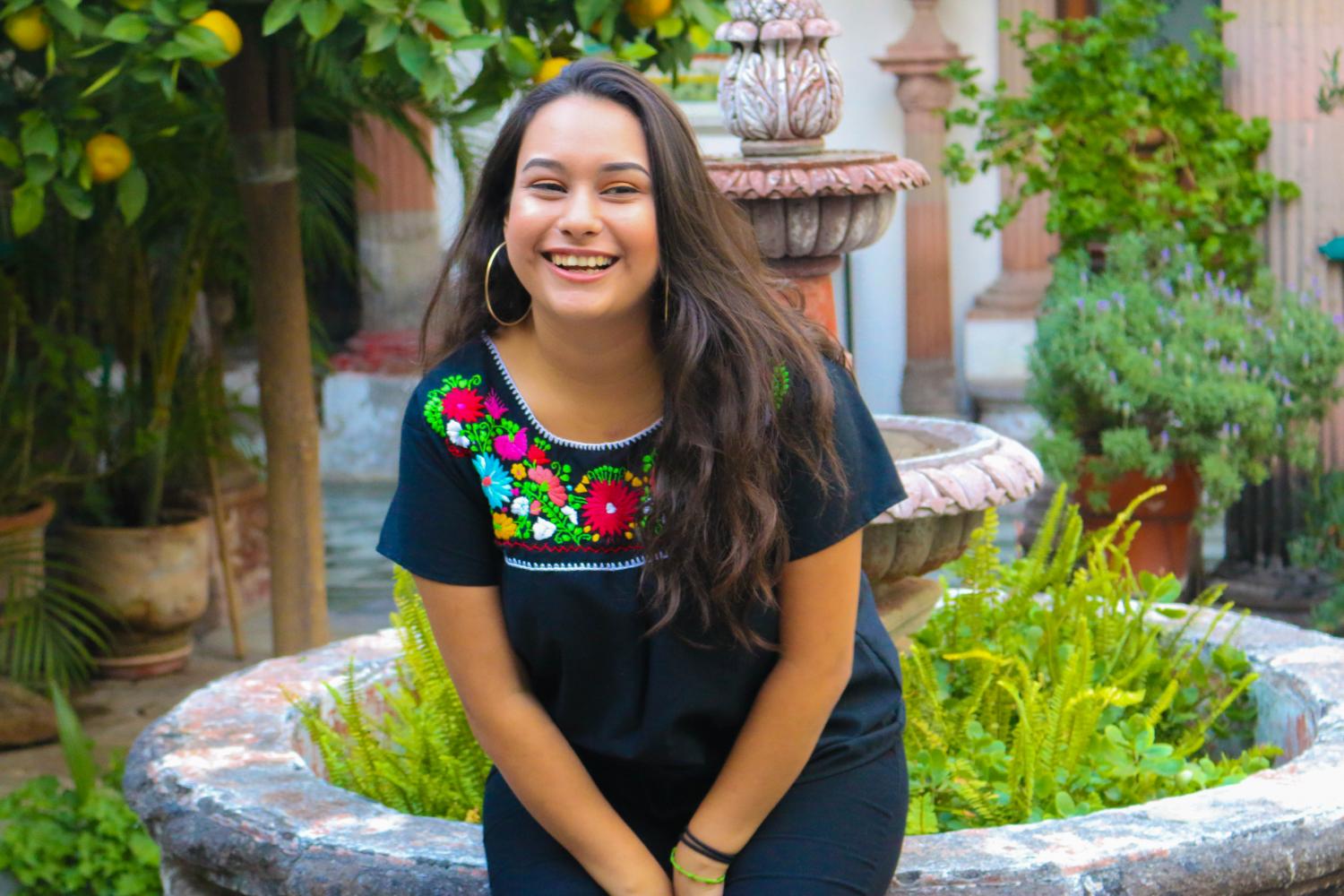 by Adriana Heldiz, Video Editor
May 3, 2017
Like most of us, I have never had a problem talking about myself. Talking about myself is probably my third favorite subject to ramble about, right after Hot Cheetos and The Bee Movie.
But as much I would like to thank me, myself and I for getting this far, the truth is, I have a dedicated team of individuals who have helped keep this disorganized girl from falling apart. Here are five people I would like to highlight.
Mi Familia
Being a first-generation Mexican-American means facing several challenges and obstacles simply for being the minority. Not only do we constantly face criticism and prejudice against our culture, we have to also figure out who we are as individuals along the way. That's a lot of pressure to assimilate and leave our culture and language behind.
My parents never let me forget the sacrifices they've made for me and the many other members of our family who wish they could live in a country with some of the most basic necessities in life, like running water and access to higher education.
Entonces esta parte es para mi papas, Mader y Fader. Gracias por siempre apoyarme todos estos años y por enseñarme que siempre se le tiene que echar ganas para hacer mis sueños realidad.     
To my sisters for always keeping it real with me. We are not the type of siblings that talk about each other's feelings or share our deepest darkest secrets, but I know you three will always have my back no matter what.
To my family in Mexico, nunca me he olvidado de ustedes y todo el apoyo que me han dado. Ustedes son la razon por la que me fuerzo mucho en el trabajo y la escuela. Los mirare pronto en nuestro lindo Nayarit.
My Homies
This one is specifically aimed at Sonny, Jessica, David, Vito and Omar. We fight like cats and dogs, but you all have been there to dry my tears during some of my most difficult times and celebrated all of my accomplishments. I love you with all of my tiny heart.
I know I am not the best at showing emotion or compassion, but you have made me the strong woman I am today and I will never be able to repay you for the amazing friendships you have given me.
The Daily Aztec
I came to San Diego State as a transfer student two years ago and never felt so out of place.
But then the journalism nerds down in the basement took me in and nurtured me with laughs and Hot Cheetos.
We spent countless hours reporting on stories that affected the SDSU community and spent the rest of the time being entertained by the daily comedy special of Alex Piscatelli and Will Fritz.
Thank you for making me laugh during some of the most stressful moments of my life.
Mario Koran
Behind every great journalist, there is a great mentor. This girl is lucky to have Mario Koran leading her down the right path. From the beginning, you believed in me more than I believed in myself. You helped me discover a passion for bilingual education and serving our Latino community through investigative journalism. 
Working with you has been one of the best experiences in my career as a reporter and I am excited to see what we will accomplish together in the future.
Myself
To be fair, I did warn you that I liked to talk about myself, but in all honesty, I must applaud the motivation I somehow found inside me to keep surpassing any expectation or limit I set.
And, if I could leave you with any piece of advice it will be this: Your family and friends will root for your success all the way, but in the end, it's all up to you.
You have to want it more for yourself than they do, that's where you find success. Keep moving forward.