San Diego radio station launches new bilingual sounds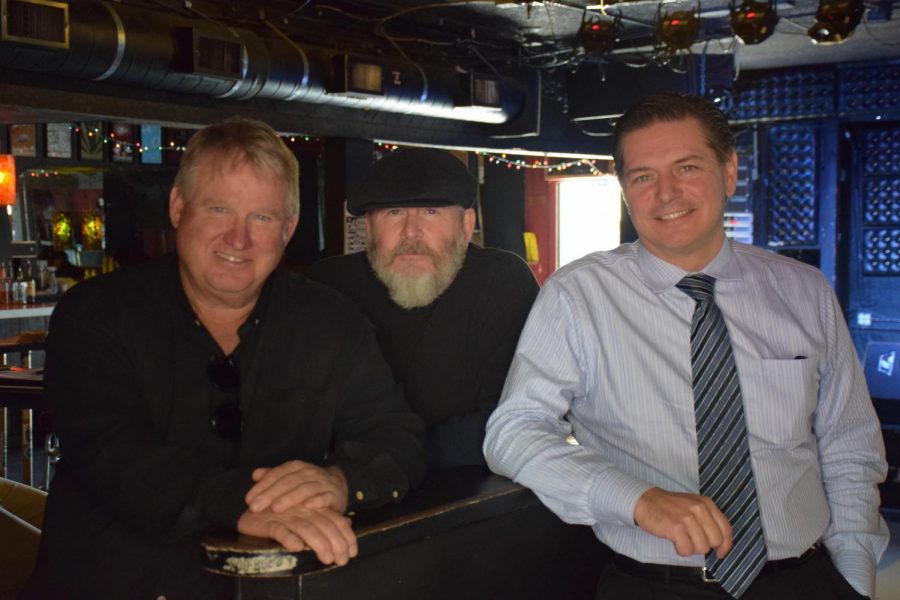 Tijuana-based radio station MORE-FM 98.9 recently announced that it will be re-launching as the first bilingual radio station in the region, featuring local bands in both English and Spanish on its airwaves.
"(MORE-FM) will be evolving—we're not going to let our base go, we're just incorporating new elements and new music that Michael (Halloran) feels will superserve or better suit the overall vibe to the radio station," said Mario Mayans, president of Grupo Cadena, which owns and operates MORE-FM.
The reboot project began while programmer Halloran, previously of 91X, was reminiscing with his friend Tommy Corona in Tijuana one day. The pair discussed how much more interconnected the communities of San Diego and Tijuana were in the early 90s.
"Tommy and I were talking about the 'good old days' when people just went to TJ all the time, and people from TJ went to the U.S. all the time," Halloran said. "The last couple of years or so it seems like there's this sort of 'us against them' routine, which has really never been the case in San Diego."
Corona encouraged Halloran to speak to his friend Mayans to discuss the possibility of collaboration. After their initial meetings, the project began to take shape as a way to highlight music and culture in the border region, emphasizing the cultural connections and similarities rather than the differences.
"We had a chat about how the border was being built as something that was a barrier, as opposed to just a minor inconvenience," Halloran said. "In the old days, there was a club down there called Iguanas, and everyone was just going back and forth to go see shows. It seemed like a much more exciting time—it was the beginning of Nirvana and a lot of other bands—and we thought, 'Why not give this a shot,' and basically think of it as one community with a thin line in between it."
Radio has been the family business since the Mayans' started the company 80 years ago. As the third generation to run the cluster of radio stations, he has been operating the station for 30 years and took over as president eight years ago after his father.
Though the station will be making changes to the format, the goal is to keep the integrity of the station intact as new bands and the English language are incorporated into the programming.
"We were talking about things that we think are not even included on radio stations of this type, and are really not taking care of the listener to where he can get everything he needs on one signal," Mayans said. "Right now what we're doing is playing rock in Spanish with some English language songs. Now, it's going to be a format in itself, where it's not excluding anything—this is what it is—and we're bringing the best of music that nobody is playing on the radio stations. Basically what we're saying is we're playing the 'hits of the future.'"
Referring to him as a "crazy older brother that had a record collection," Halloran said that DJ Cesar Gonzalez will speak in a combination of English, Spanish and Spanglish on the air, while incorporating music from both Southern and Baja California.
"How we differentiate ourselves is that our jock, Cesar, is basically going to be bilingual, like how he would normally do it at his house with his kids," Halloran said. "If he wants to talk to his kids and throw a Spanish phrase at them, or whatever it is, it'll be the same way that people get treated at the house."
Being a border region, the music scene has some qualities that might not be found elsewhere, Mayans said.
"Because it's a border region, it's so unique for me because people that live across the border and who have traveled effortlessly all their lives, they have a sense of choice," Mayans said. "They're exposed to different things, and people that come from different parts of the country and the world are on both sides of the border, and it just creates this nuance of opportunity — and that's what we want to capitalize on."
Sales manager Megan Kennedy, who has previously worked with Halloran, looks forward to planning binational events through the new format, something she says the region lacks.
"It can be a little challenging with going back and forth across the border, but it needs to happen," Kennedy said. "We're two big cities right next to each other, and there's so much potential with advertising and the the signal that can go across both countries. I think that somebody just needs to take the bull by the horn and make it happen.
In addition to the musical commentary from the disc-jockey, advertising opportunities through MORE-FM may also be bilingual, said General Manager Randal Phillips.
Once in full operation, the station will be involved with music and lifestyle events, and possibly planning a Coachella-like event in Tecate, Phillips added.  
"We're going to be doing a lot of local events and festivals, driven around the music," Phillips said. "(MORE-FM) will be out there, and it will be on a fairly regular basis, hosting a music festival."