Provost Chukuka S. Enwemeka resigns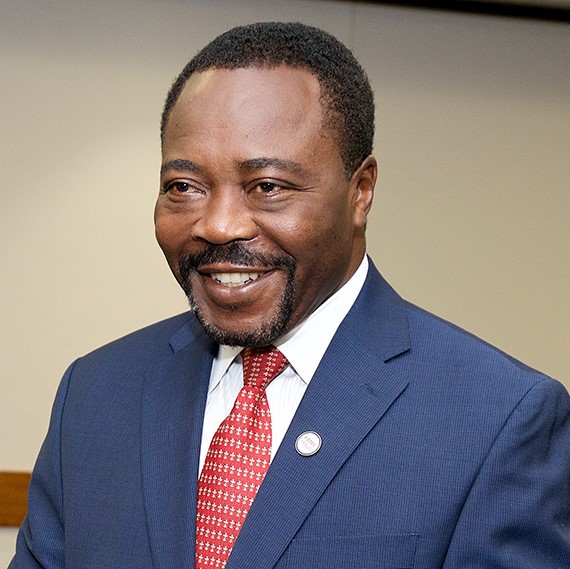 San Diego State Provost and Senior Vice President Chukuka S. Enwemeka has resigned, University President Sally Roush announced Wednesday in an email.
The email indicated Enwemeka will return to a professional position in the College of Health and Human Services, "where he will continue to pursue his commitment to research, teaching and other scholarly interests."
University spokesperson La Monica Everett-Haynes declined to comment on the reason for Enwemeka's resignation, saying SDSU does not comment on specific personnel matters.
According to documents obtained by The Daily Aztec, The university had just completed an administrative review of Enwemeka two months prior to this announcement. It remains unclear whether the review played a role in his decision to resign.
The review of the provost, which was conducted in spring 2018, came at the request of concerned faculty members following the dismissal of Joanna Brooks, former associate vice president of faculty advancement.
Brooks was dismissed from her position last year by outgoing President Elliot Hirshman, prompting backlash from the school's faculty.
The committee responsible for the official review of the provost recommended that Enwemeka enhance communication to the campus community, increase responsivity to time-sensitive issues, continue efforts to support campus diversification and process improvement for replacement of administrators.
The email said an interim provost will be announced no later than June 8. President-designate Adela de la Torre is expected to name a permanent replacement.