Studying abroad opens up new possibilities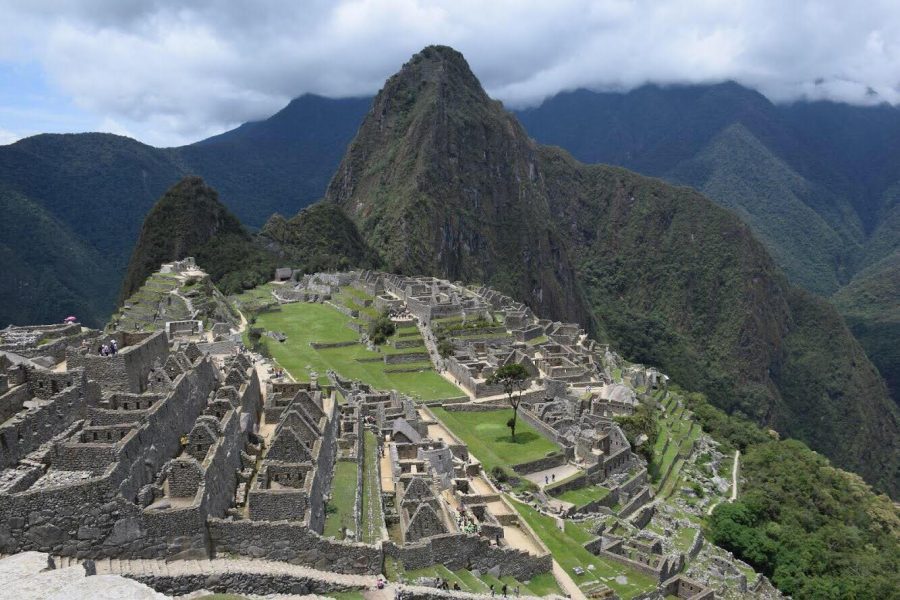 With the number of participating students increasing year after year, San Diego State's study abroad program is one of the top in the nation, and the growth doesn't seem to be slowing down anytime soon.
Recently named the eighth- largest study abroad program in the United States, there are more than 3,000 students who are studying in more than 52 countries this year,  SDSU study abroad ​assistant director ​Inemesit Williams said.
SDSU's study abroad program is hosting an information fair on Tuesday, Sept. 11 at the North Library Walkway from 10 a.m. to 2 p.m., but students can start planning to go abroad by checking out resources online.
Typically, the earliest that a student can study abroad is the summer between freshman and sophomore year. Some programs with an internship component may require students to go later in their academic career.
"The time that someone chooses to study abroad is going to really depend on which plan they have in mind," Williams said. "I say the best time to start planning is now. If you know you want to do it, start looking at some things that you can do right now."
While some study abroad programs are as short as the length of spring break, others can be as long as a full year.
Brandon Einstoss, applied mathematics and German senior, spent a full year in Germany for his study abroad experience.
One of Einstoss' main goals in studying abroad was to become fluent in a foreign language.
"I wanted to learn a language that would be relevant to me in the future, and (chose German) because I study mathematics. Germany has a lot of jobs in the STEM field," Einstoss said. "My family also comes from Germany, heritage-wise, so I kind of wanted to learn the language of my ancestors."
During his time abroad, he was able to achieve a B2 level of language comprehension in German, meaning he is now an upper intermediate speaker.
"It's changed my life," Einstoss said. "From this experience I have learned so much more, not only about myself but also my language in German has gone from no language level at all to being an advanced student."
Knowing that he wanted to do a study abroad program, Einstoss started thinking about different opportunities when he entered SDSU. During his sophomore year, he began applying to programs.
Jennifer Laird, Spanish and speech, language and hearing sciences senior, traveled to Marista University in Mérida, Mexico, for a month-long study abroad program in July.
"Seeing a different culture really opens your eyes, and that sounds cliché, but I would say you end up realizing more about your own hometown," Laird said. "Seeing how beautiful it is in Mérida with their different culture, and how they have different cultural events every night, and it's so colorful there and you have different food. Even things like soy sauce being less bulky and more lemony than here — it all adds to the experience."
For students who are worried about the cost of studying abroad, Williams said there are several options to help students plan ahead. Budgeting expenses prior to studying abroad may be an option for some students, while others may be able to get a scholarship to help cover some of the costs of their program.
"If you start planning early, you can actually identify all of the scholarships that exist and that are already available," Williams said. "Some that are available to every student, without doing anything special and others are specific to the type of program you are looking at, so map that out in advance."
Depending on the location of the program, it is sometimes cheaper to study abroad than to attend college in San Diego.
"I'm actually paying less to study abroad in Germany for a full year than to actually go to San Diego State because the cost of living in Germany is way cheaper and we pay the same tuition," Einstoss said.
Williams, who studied abroad as a graduate student, said there are many career, academic and personal benefits to studying abroad. During her study abroad program she was able to volunteer and become involved in student organizations, something she didn't have as much time for while studying in the United States.
"I feel like I got a lot of confidence out of going abroad," Williams said. "It's something that seems, sometimes, a little bit intimidating — like 'oh, I'm leaving home, I'm leaving my family, I'm leaving my friends' — but you're also going to gain new friends and gain new experiences."
Einstoss echoed Williams's sentiments regarding newfound independence while abroad.
"I actually grew up in Murrieta, which is about an hour away from San Diego, so for me… I never really got to feel like I was able to be more independent," Einstoss said. "Moving to the other side of the world and having to deal with situations on your own that you normally wouldn't have to back in San Diego that definitely improved me a lot."