Gin Blossoms perform local concert, cut set short due to illness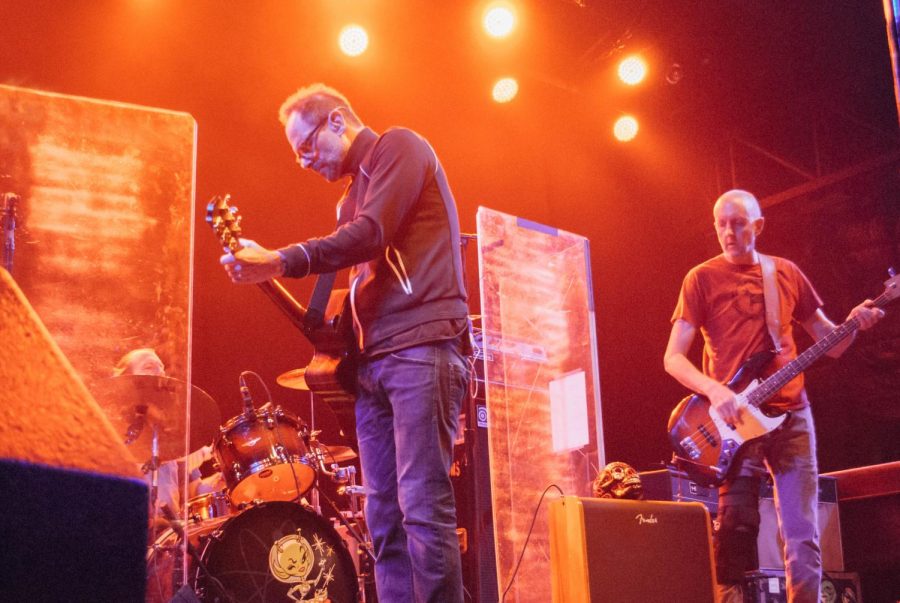 by Spencer White, Staff Writer
September 19, 2018
The Gin Blossoms were playing a great set on Sept. 12 at Humphrey's by the Bay, until the band suddenly left the stage halfway through their set.
The band only performed seven songs of their set, not getting around to their biggest hits like "Hey Jealousy" or "Follow You Down." According to the band's Facebook page, the set was cut short due to an illness.
Laura Kost, an international student at San Diego State, said artists cutting their sets short is always disappointing.
"If a band (walked) off the stage without having finished the concert I would either assume that he doesn't really like what he is doing or that his management (or) the organizers forced him to end the concert early for certain reasons," said Kost. "Either way, it would not make a good impression."
The Gin Blossoms are currently on tour in support of their latest album, "Mixed Reality," which came out last summer.
The band last played in San Diego right before the album came out in June, when they played a rare concert on the USS Midway aircraft carrier. In an interview with The Daily Aztec prior to the Sept. 12 show, Gin Blossoms frontman Robin Wilson remembered the Midway show as one of the band's most significant.
"I don't care who you are, it's not every day you get to perform on an aircraft carrier," he said. "That was really memorable."
Wilson reflected on other big moments in the Gin Blossoms' career, including touring with Sugar Ray and the Arizona natives playing locally in Tempe when they were first developing their style.
He also noted that the process of making "Hey Jealousy" was a difficult moment in the band's career.  
"We were under a lot of pressure from the record company, we needed a hit and I think it ended up being one of our best songs," said Wilson. "It's really challenging when they need you to make something that is just perfect."
Though Wilson still draws upon older influences, like R.E.M., the Replacements and Tom Petty, he's also inspired by 21st century acts like My Chemical Romance, the White Stripes, the Darkness, and Johnny Marr.
"I make an effort to constantly find new music, and not stay in the past," Wilson said. "I am particularly into Johnny Marr, that is actually the first concert I have bought tickets to in seven years. He's written some of the best music in the last decade."
For aspiring musicians who want to follow in the Gin Blossoms' footsteps, Wilson had clear advice. "Write good songs, that's what it's all about," the singer said. "It does not matter how stylish you are playing, or what you are playing if the songs aren't any good."