Sibling duo Hudson Taylor combines classic folk rock with Irish upbringing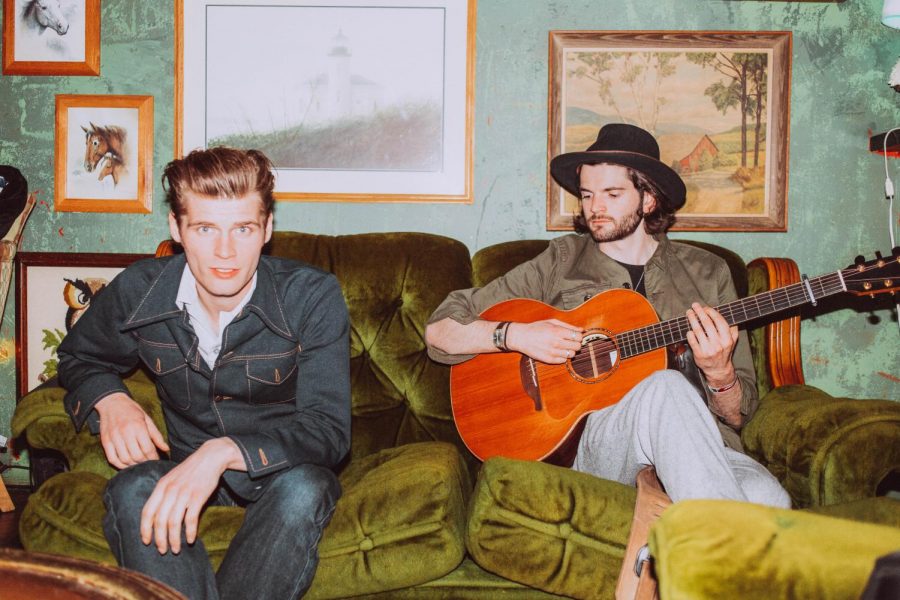 Brothers Alfie and Harry Hudson Taylor began their musical career together as teenagers by street performing for donations, or busking, in Dublin.
"Busking on the streets is a huge thing in Dublin — we've exported a lot of artists who began their careers busking, like Damien Rice and even U2," Harry said in a solo interview with The Daily Aztec. "We started out busking and that was a really big part of how we honed our craft, I suppose, and learned how to perform and get people's attention who otherwise wouldn't be interested in what we're doing."  
Now, a decade later and in their mid-20s, they have released EPs on the Rubyworks Records label and have begun a world tour with fellow Irish band Hozier.
Enjoying the time he gets to spend with his younger brother, Harry said that the relationship they share has been strengthened during their musical career.
"It's a relationship that has just gotten better and better over the years," he said. "We started out when we were 16 and 15, so we obviously grew up hanging around the same friends and playing the same sports and all that kind of stuff. When we started doing music together it was a kind of a whole different thing, and it has really just gotten better and better."
Growing up in suburban Dublin has had an influence on the brothers and the music that they write. Harry said that they refer to Ireland's scenery in their lyrics, and other elements of their upbringing and culture are often woven into their songs.
"Our country and our culture has massive influence on our music," he said. "There's little twinges of Irish things going on in our music with fiddle, our accents and our choice of words and our choice of phrase when we write songs."
Hudson Taylor's music can be compared to other Irish and British folk rock bands.
"Their sound is like stripped down Mumford and Sons," Alyssa Salter, a performing artist with a master's in fine art for acting from East 15 Drama School, said. "It hits something simple that makes it pleasant to listen to but isn't complex. It's a sound you could hear on store radios or in a mall, it doesn't impose on the listener."
Harry grew up playing the trumpet and piano before starting to learn how to play the guitar at age 12.
"I picked up the guitar because I realized that it was very portable and a guitar was much better for bringing around and meeting lovely people and playing music to them," he said.
Soon after, his little brother Alfie — who had previously been more interested in Irish dancing — began playing music with him.
"At the start, he didn't play any instruments," Harry said. "It was actually kind of great, because of his naivete with music, he would pick up a guitar and do some mad stuff that I wouldn't really do because I would be thinking about it too much."
Though the brothers are not immune to sibling disagreements, Harry said that they are able to, in a way, apologize through playing music together.
"We can have a really tough day, maybe we had a few disagreements, but as soon as we go on stage, it just immediately evaporates and it's almost like a form of therapy," he said. "It's a lovely thing to have that."
Calling it a "proper family affair," he said their younger sister Holly will be traveling with them during the tour and that there is a pair of brothers in their backup band.
If he wasn't pursuing a career as a musician, Harry said he would possibly be following in his mother's footsteps as a yoga instructor.
"I'd love to devote my life to yoga," he said. "I love yoga and I only got into it last year. Myself and Alfie's mum is a yoga instructor and she had always tried to persuade me to do it."
Hudson Taylor will be opening for Hozier in a show at the Observatory in North Park on Oct. 15. Harry said that San Diego is one of the places he is most looking forward to playing during this tour.