University offers student deals on electric vehicles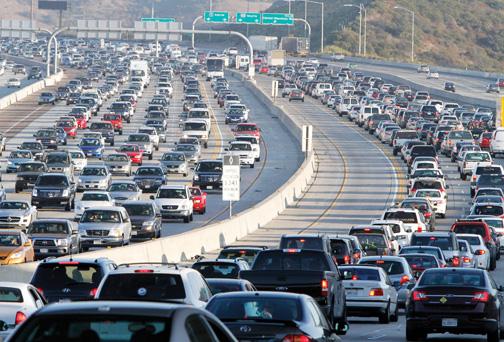 Starting Nov. 1, San Diego State is kicking off an new partnership with several car dealerships to provide discounts to faculty, staff and students when purchasing electric vehicles, according to the Sustainable SDSU webpage.
Current participating dealerships include Nissan, Mercedes-Benz and BMW stores. The school is currently working with several other dealers to finalize additional partnerships.
Incentives, courtesy of the UCSD electric vehicle discount program, include HOV access for most vehicles, up to $2,500 from the Center for Sustainable Energy Clean Vehicle Rebate Project, an additional $2,500 to $7,500 in federal tax credit, grants and affordable financing from the Clean Vehicle Assistance Program, the opportunity to apply for annual credit through SDG&E's Electric Vehicle Climate Credit and saved money when charging between midnight and 6 a.m. through the SDG&E Time-of-Use Program.
According to the Sustainable SDSU webpage, the university encourages commuting to campus through active transportation methods such as walking, bicycling, public transit or carpooling. For those who still find themselves having to commute in their cars, SDSU has developed this program to encourage the use of electric vehicles, which greatly reduce carbon emissions.
"SDSU has a commitment to achieve full carbon neutrality by 2050," Campus Energy and Sustainability Officer Tom Abram said. "We modeled the program after a successful UCSD electric vehicle discount program. They've seen a huge increase in electric vehicles on campus that has driven the need for more electric charging stations."
According to the Sustainable SDSU webpage, commuters are responsible for one of the largest portions of the school's total emissions.
"The primary contributor is from the co-generation plant, which provides electricity and steam to campus, while a smaller portion is from other natural gas burned on campus and purchased electricity," the webpage says. "Most of the remaining emissions are from students, faculty and staff, commuting to campus."
Additionally, SDSU is in the process of converting its Blink charging stations to ChargePoint stations, another car charging brand, in order to improve reliability and reduce charging costs. Charging prices will drop from $0.50/kWh to $0.20/kWh, and SDSU is already seeing a huge increase in usage with the stations that have already been installed.
"We hope that between the discount program and the new charging stations, more of the campus community will embrace electric vehicles," Abram said.
While SDSU has proven its commitment to reducing emissions, students have said the high price points of electric cars may not be enough incentivize them to make the switch from conventional vehicles.
"I think that it's a cool partnership, but most students aren't really in the market to be buying cars so it may be an effort in vain," junior sociology and economics major Dustin Adkins said.
Finance sophomore Miles Brooke said saving money is a big priority for many students and that the benefits of buying electric cars might not outweigh the high price.
"Brand new electric cars are already much more expensive, so I'm not sure it's much of an incentive to buy," Brooke said. "If you take five or 10 percent off of an electric car that's brand new, it'll probably still be more expensive than a gasoline-using counterpart."