Wonderspaces pushes modern art into the future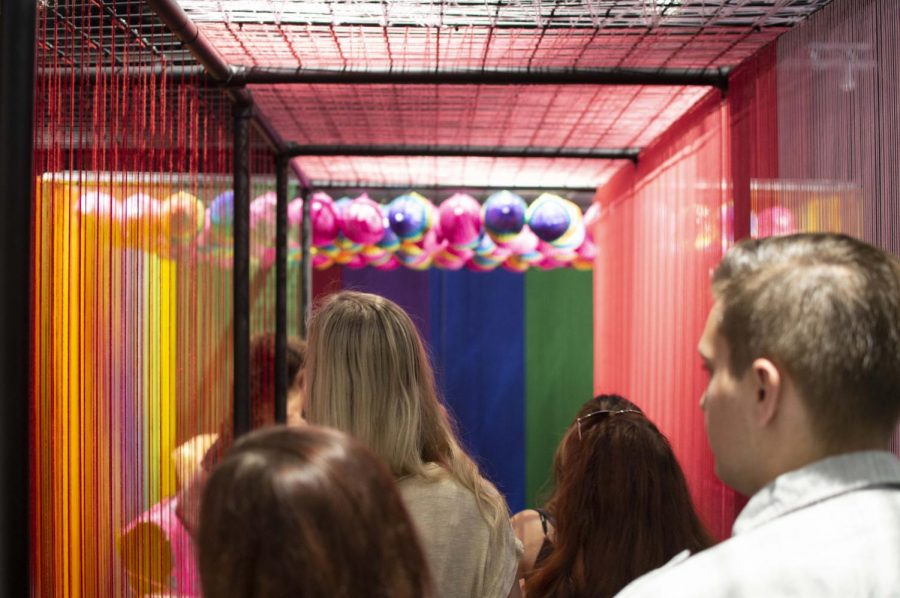 Behind the unsuspecting façade of San Diego's B Street Pier lies a maze of floor-to-ceiling, black curtains and a collection of modern art for the digital age.
For the third year, Wonderspaces returns to San Diego, treating visitors to a collection of 13 works of art. The exhibit is titled "in common" and it intends to bring people together by highlighting shared experiences.
"The theme is a show about the idea of empathy," Kendall Wilson, creative director of Wonderspaces, told KPBS. "The idea is that all of the artworks encompass this commonality and collectivity of our shared human experience."
Unlike traditional art, the installations at Wonderspaces encourage audience interaction and often require it. As is the case with "Where Thoughts Go." This is an interactive virtual reality experience designed by Istanbul-based director and designer Lucas Rizzotto.
"Where Thoughts Go" transports visitors into a welcoming dreamlike terrain where they experience thoughts, stories, hopes and secrets shared by past participants. They can also record their own message for future visitors. With the power of virtual reality, participants experience a new world without leaving the pier.
Although much lower-tech, "Confessions" is another participatory installation similar to "Where Thoughts Go." It also invites visitors to leave their mark on the space.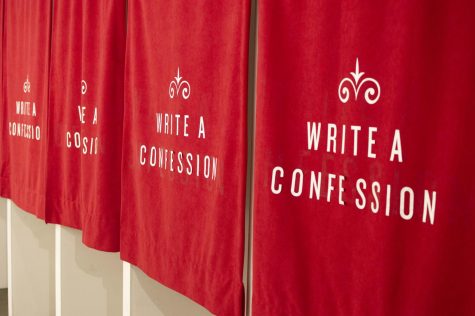 The piece consists of several private booths where visitors can write confessions on wooden plaques, which are then displayed together on a single wall. Artist Candy Chang designed the piece to "examine how public spaces can cultivate self-realization and communal kinship."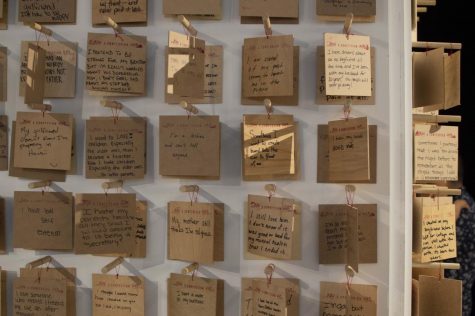 Reading the confessions is a sobering and comforting experience that shows visitors that their problems, fears and misdeeds are not all that unique.
"Writing a confession was such a liberating experience," finance junior Alexander Stanescu said. "But reading the other things people had written was really strange because sometimes you would see a pattern develop."
No two installations are the same, and in some cases, the technological involvement of some of the pieces pushes the boundaries of art to the extreme.
"Intersection," by Canadian artist Don Ritter, invites visitors into a dark room that uses sound to simulate a busy intersection. As participants move through the exhibit, they stop traffic and cause accidents all around them. The pitch-black environment with the absence of visual stimuli creates an eerie feeling, amplified by the surrounding sounds of speeding traffic and collisions. 
Other installations, like "We Are All Made of Light" designed by Maja Petrić, use motion sensors, artificial intelligence and algorithms. These elements create an ethereal experience of light, sound and movement to evoke the vast and interconnected universe.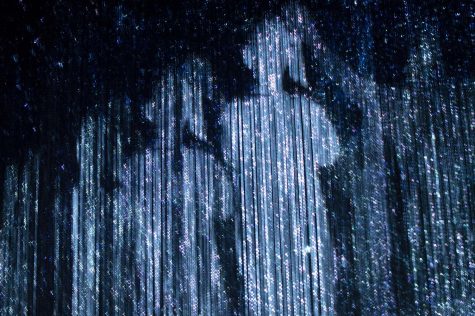 In this exhibit, visitors enter a darkened room, illuminated with strings of lights hanging from the ceiling. Using sensors, participants' silhouettes are projected into the lights. Then, artificial intelligence chooses a selection of silhouettes recorded from earlier visitors to connect the real-time participants with "light-trails" from the past.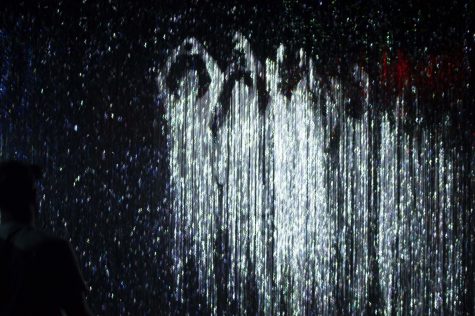 "This exhibit was so futuristic," biology junior Christy Jones said. "I really felt like I was in space among the stars."
Wonderspaces "in common" ends Sept. 1 and tickets are available online and at the door.