Diving deeper into drag on campus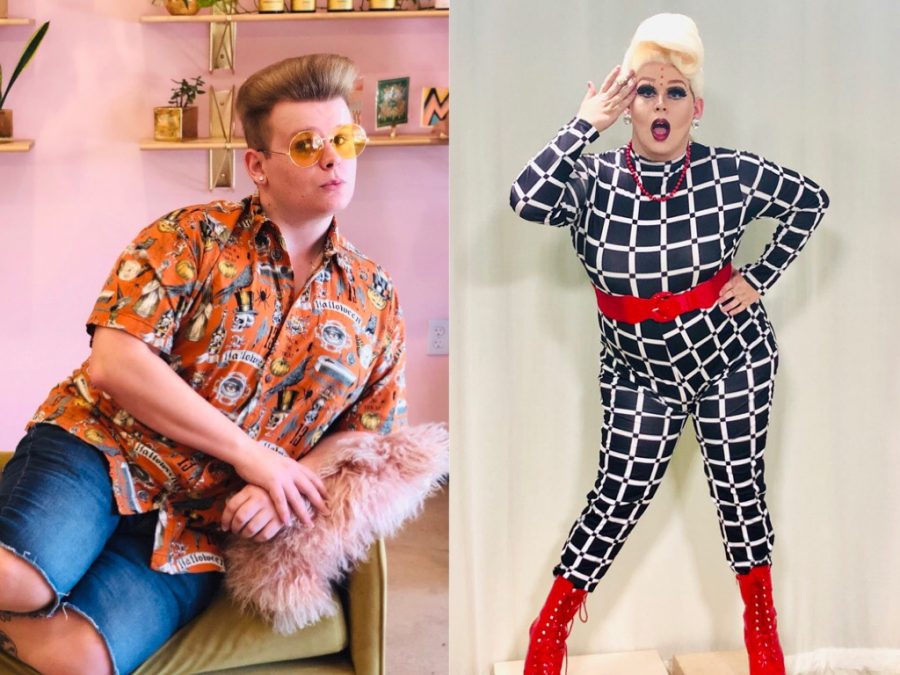 From Thursday's a Drag to Dragstravaganza, the art of drag has brought years of sass, class, love and acceptance to San Diego State's campus. The annual show brings queens from surrounding universities and the professional level, to create one unforgettable glitz and glam night. 
The presence of drag on campus has given a creative outlet to many students, while also providing a community they can belong to. The students involved come from an array of areas of study and walks of life. 
Noah Leach, also known as LUXE, is an acting and musical theatre junior. When asked who LUXE is, Leach said, "LUXE is the dweller in my imagination that brings all my artistic thoughts and stories to life. I like her to be a mix of glamorous and gothic aesthetic that aren't something you see in every queen." 
Leach said as an actor, he cannot fully express the story that he wants to tell. As Luxe, he can dance, dress or act in whichever way he wants, an experience he describes as creatively liberating. 
Leach said he chooses to do drag to share an art, to give more power to the gay community and to entertain people and make them happy.
"I want to give a voice to the big – or even just oddly shaped people, so that no one ever has to be ashamed of how they look," Leah said. "I want everyone to know they are sexy, unique and deserve to be loved."

Lady Blanca, who is a student at SDSU, is a raunchy, crazy, classy, wild and sophisticated Latinx woman. She said, "Drag is a means of giving joy to people whilst also being able to convey a political statement through a lighthearted medium." Blanca participates in drag because the real world is tough, and this art form is an easier path to deal with it all. 
Blanca said that drag on campus brings students together for one unforgettable night of fun, enjoyment and queer love. It's so important to have this night for all people, LGBTQ+ and our allies, to remind people that though life is a drag, it can also be joyful.
Both Leach and Lady Blanca collectively agree that Dragstravaganza and the presence of drag on campus is needed and important. 
"Drag is important on campus because students can relieve the stresses of being in college as well as give them a safe place to know they belong here," Leach said. "Additionally, it is important to have drag here to show the campus, and the world … the LGBTQIA+ community is here and we are not going anywhere."