Dragstravagaza brings glitz and drama to the stage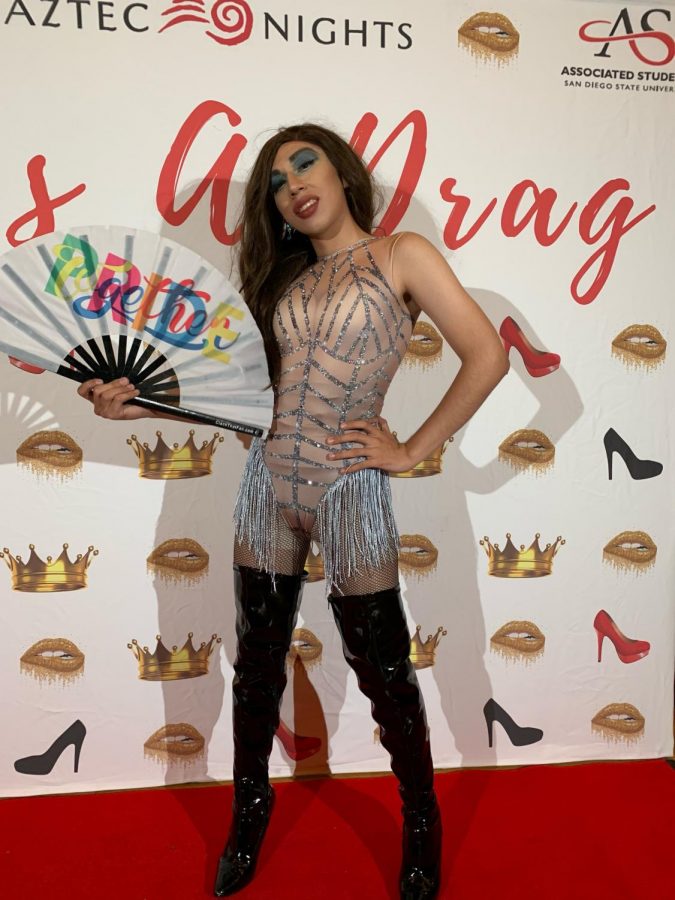 The line to meet the Queens stretched through the Aztec Student Union, and the seats were packed while everyone was held in anticipation for San Diego State's queens to make their debut.
The audience didn't have to wait long for the wigs, sequins and lashes to sparkle in Montezuma hall at the 2019 Dragstravaganza.
The show started with all seven of the SDSU Queens performing together on stage.
"Hold up" by Beyoncé and "Oops I Did it Again" by Britney Spears were two of the songs used in the individual sets. Each Queen performed several solo performances to a mashup of several pop songs. Cheyenne Masters did a performance to the song "This is me" from "The Greatest Showman". Her performance was an outlier from the rest because it had less dancing and more acting.
All of the Queens had the crowd going wild from people dancing and singing, to people sliding a five dollar bill into a Queen's shirt. Monique Heart, a professional drag Queen, who got her start on RuPaul's Drag Race, made a guest appearance.
Journalism freshman Allie Cone who attended the drag show said, "I love drag shows so of course I had to come, but I especially wanted to see Monique Heart."
Heart first appeared in a sequined pant suit that could be seen shining from the back of the audience. She hit a dramatic death drop as the crowd went wild, but the Queens weren't the only ones hitting death drops. Monique Heart invited an audience member on stage to do a death drop of his own.
Whether someone in the audience was a drag queen fanatic who came to see the SDSU queens and Monique Heart, or if it was their first drag show, they witnessed a cultural event.