Senior Farewell: Alejandra Luna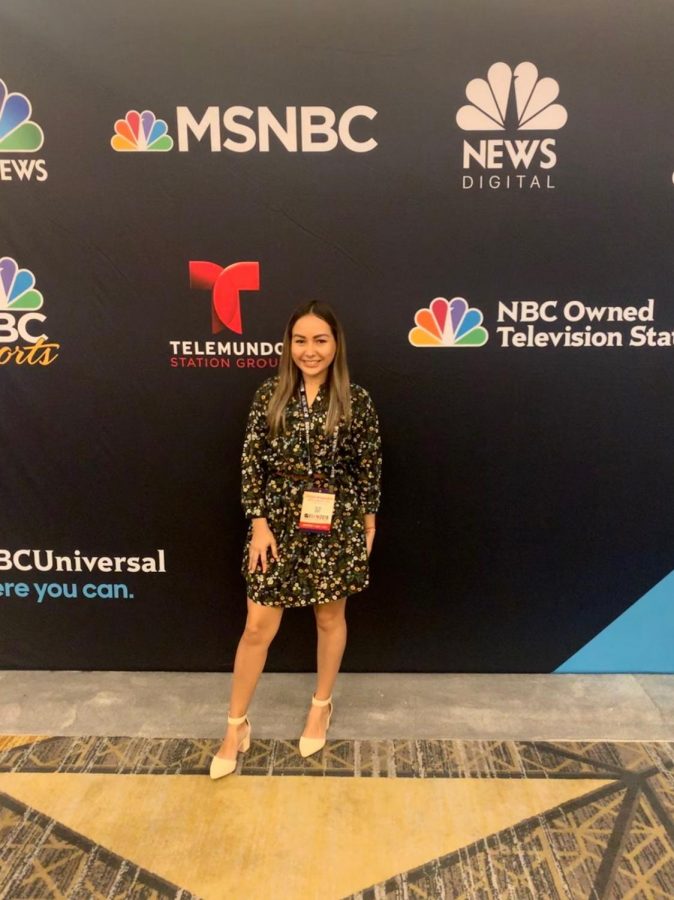 by Alejandra Luna, Mundo Azteca Editor
May 15, 2020
When I moved to San Diego, I always dreamed of going to college to get my degree. I thought that the journey would be too easy as people told me a lot, "You will learn English fast, you are going to love school here in San Diego, you will adapt." Honestly, it was never easy for me. I thought many times about giving up and going back to Tijuana, where "I belonged."
However, the support of my mom and dad made me go ahead and bring down every barrier that was in my way. It took me a long time, gosh, it took me a lot. But look at me now, here I am from day one of high school to five days away from getting my Bachelor's degree.
I did not expect to finish my higher education in the middle of a pandemic, much less that my graduation would be postponed. Something that looked so far away finally came true.
Right now, I am like a roller coaster with a lot of emotions, all of them at the same time. My effort, dedication and perseverance helped me get here. During these past 10 years, one of the biggest challenges I had to face was to learn a second language. I am still learning, and I am proud to say that I am the first generation of my family to graduate from San Diego State University.
When I transferred to SDSU, I met two awesome friends, Diane and Antonio. We share the same dreams and the same passion for journalism. The trip to San Antonio, Texas, has been one of the best memories that I will take with me. I love and admire you, amigos!
In 2017, I joined The Daily Aztec, I knew that I had a student newspaper. Still, I never imagined that it had a section in Spanish, it was until I met Jocelyn Moran.
Jocelyn was like an angel to me, who helped me to be part of Mundo Azteca and lose the fear of being wrong, of believing in my work and my dreams. I must admit that I am your fan in what you do, I hope one day to achieve my goals as you have.
First, I started as a writer, but my desire to continue learning led me to be Mundo Azteca editor. It was not easy because there are not many people who want to write in Spanish or do not know that there is a section for the Latino community. But I think we did our best.
At the end of the day, I learned how to write in a newspaper, cover important events and learn more about my community. I am very grateful to The Daily Aztec for their patience and for trusting in my aptitudes and abilities.
The National Association of Hispanic Journalists has also left me with good experiences. More students should join NAHJ. Thank you, Dr. Nate Rodriguez, for guiding us when we did not know how to navigate the boat.
Laura Castañeda, thanks for supporting me in the journalists' camp, and for your advice. I appreciate them too much.
Bella, we had a little time working together, but I know you will be a successful journalist. Thanks for everything.
And last but the most important, mom and dad, there are no words to thank you for all you have done for me. Thanks for always believing in me and being with me through thick and thin. Los amo con todo mi corazón.
¡Lo logramos!