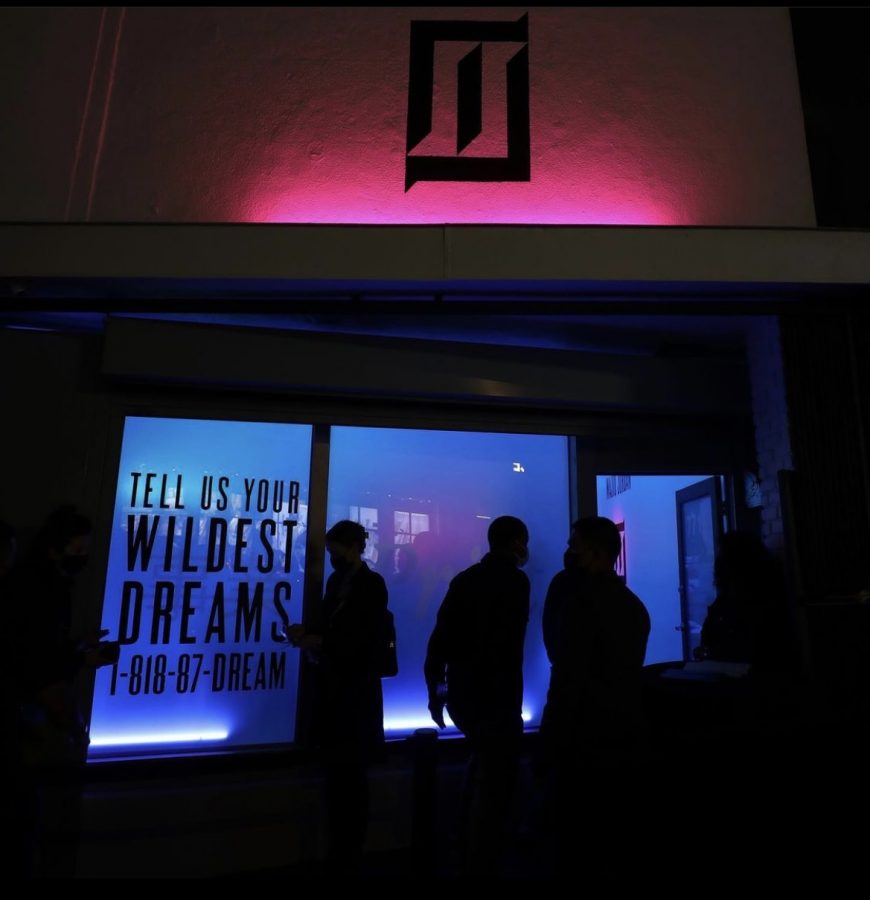 Courtesy of Majid Jordan's Instagram
The 1980s have influenced pop music once again! 
Canadian R&B duo Majid Jordan — made up of singer Majid Al Maskati and producer Jordan Ullman — provided fans with their modern interpretation of radio pop music from the decade with the release of their latest album, "Wildest Dreams," on Oct. 22. 
OVO Sound, the record label co-founded by Drake — who has a feature on the album in addition to Swae Lee and Diddy — produced this bass-heavy album that experiments with shimmering new sounds while introducing glossy nostalgic elements to create a hybrid of intricate R&B and pop production fused with decorated, pensive songwriting in "Wildest Dreams."
Ullman's precise and meticulous engineering on this album leaves plenty of room for Al Maskati's vocals to glisten with passionate expressiveness from start to end.
It's a main character project, revolving around a romantic interest who greatly surpasses their wildest dreams ("Wildest Dreams"), and the objective of the album is to share this escalating collection of deep feelings for this woman with her. A superstar at the very least, "she" can be described as a number of things like a "freaky girl, Aries sign," ("Stars Align"), "favorite dancer" ("Sway") and most romantically, "lover" ("Sweet").
An insatiable and glittery opener with a feature from Swae Lee, "Dancing On A Dream" describes the series of "pinch me" moments that can come with experiencing indescribable love. 
"Stars Align" is what most people probably envisioned when Drake announced he was releasing a record called "Certified Lover Boy." Utilizing his feature to proclaim he knows exactly what the woman is searching for — because Drake apparently knows all — "Stars Align" is the rapper's first collaboration with the duo since "My Love" in 2016 and the acclaimed "Hold On, We're Going Home" in 2013. With a "Thank Me Later"-esque sound, strong Phil Collins influence and lyrics reminiscent of 1988 rap hit "It Takes Two" by Rob Base and DJ EZ Rock ("I wanna rock right now"), the multidimensional balance between the contemporary and yesterday in this Zapp & Roger-inspired song is perfect.
A continual pattern of fascination with sounds and sentiments of '80s synth-pop persists throughout the album with songs like "Life Worth Living" and "Summer Rain." These tracks could not only send Daryl Hall and John Oates sprinting to the studio but they could also serve as background music to a pivotal, highly-anticipated first kiss between a fan-favorite endgame couple in a late-80s action film or romantic comedy — Johnny and Baby, anyone?
While blue is largely synonymous with themes of gloom, "Waves Of Blue" presents a new meaning for the color. In this immaculately honest anthem of Michael-Jackson-like infatuation, blue illustrates the enamored animation of being in love.
"Forget About The Party" is predominantly a guitar-based song, highlighting not only Al Maskati's raw vocals but also the beauty of possessing the capability to stimulate and accommodate a special space for someone you love.
Could "Sway" have been lost in a sea of hits released by Bad Boy Records in the late 1990s? It's a convincing idea. While listeners can surely live without Diddy's scattered vocal contributions, the burning craving the track creates makes the idea of heated movements on the dance floor with your significant other absolutely sexy.
If you're looking to dedicate a song to a sweet love in your life, "Sweet" is the pronounced choice. It beautifully concludes the album by fully expressing how they have never known a love as sweet as this woman through lyrics and a melody mellow enough to be adopted into Wings' discography.
Majid Jordan are not paying homage with nostalgic sounds to passionately express romantic feelings. Instead, they are producing poetic music to highlight the ethereal essence that makes up the wildest dreams this special superstar of a woman can awaken.