Olsen describes experience as lead actress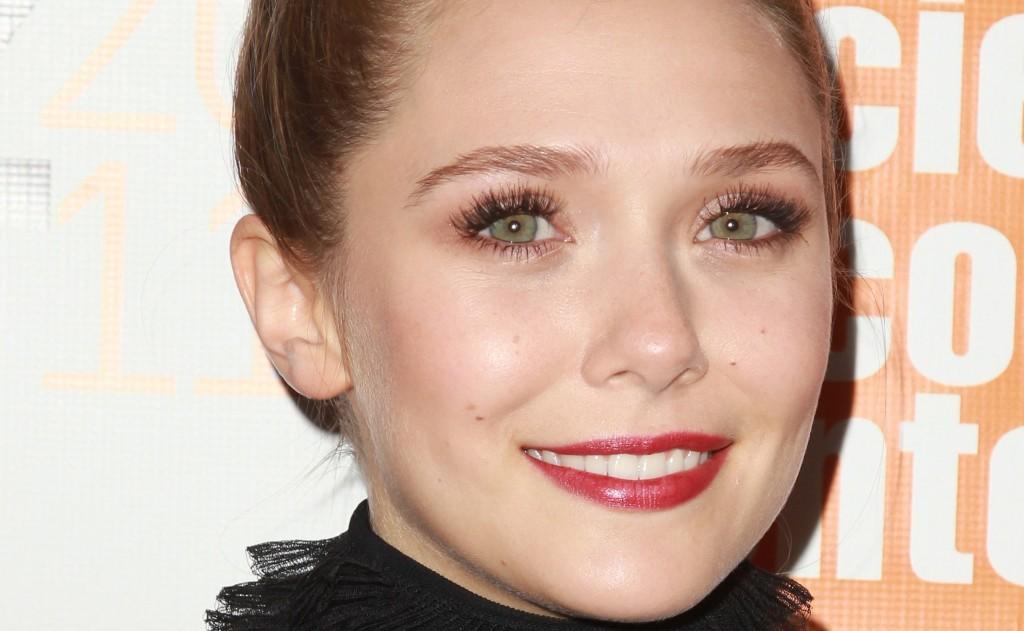 Elizabeth Olsen stars in "Martha Marcy May Marlene," an intense drama about a young woman trying to escape an unusual community. During the phone interview, Olsen seemed like a nice person who is very dedicated to the craft of acting. Be forewarned, there are a few spoilers in this interview.
The Daily Aztec: How much leeway did director Sean Durkin give you to become the main character versus sticking to the script?
Elizabeth Olsen: The great thing about Sean as a director is he presents himself as an open book. He has every single character's backstory figured out in his head, and he has all these answers, but he also says, "If you have questions ask me, and I'll give you my answer. But, I'm open to everything that you want to bring to the table." So, he is very specific in what he wants, but he's not a micromanager. No one really wanted to deviate from the script. The only way to deviate was probably by minimizing some of the language just by nature of rehearsal and figuring out exactly what was needed.
DA: Was there any particular actor you tried to channel while portraying Martha?
EO: No. However, after I told someone that I was doing a movie about a cult, the person said, "Have you seen 'Holy Smoke' with Kate Winslet?"  By watching that film, I felt confident to be put in situations that were physically and emotionally vulnerable. It also gave me an understanding of how nudity could be used in a way for it to tell a story, as opposed to being gratuitous or sensationalized.
DA: How was it working with the seasoned actor John Hawkes?
EO: He is really funny and kind. What I learned from him and actress Sarah Paulson is how much an actor can do for you when it's your coverage, and they're not even on screen. He always asked, "If there's anything you need me to do with your coverage, tell me." And I'm just thinking, "Just be here."
DA: What scene was the most memorable for you to film?
EO: The most memorable, because it was the most difficult, was the lake house party scene.  There's only one cut in that whole scene, and we never shot more than six takes the whole film. It was challenging, and I remember trying to find out the rhythm of that scene and how to build a climax without any cuts. It was interesting to have all the extras there, because they're really just people from the town where we were filming.
DA: The Sundance trailer was the first time you saw the film. How did you feel? Was it like coming to it with fresh eyes?
EO: Not at Sundance. It was very confusing to watch the movie because it was my first time seeing myself on screen. To me, it was like a moving photo album. When I got to see it in Cannes, that was my first experience being able to distance myself from it, and it was so interesting to watch, because I truly believe that everyone should see this movie more than once, because it is so smart, and there are so many things hidden and framed specifically, and lines that all come together that you won't be able to notice just on the first watch. I had such a great time watching it.
It was also a hard time though. I'm in every frame of the movie, and so that was difficult to watch. I don't really necessarily enjoy watching myself for that long. The same is true with a movie I am in called "Silent House." I'm in every frame of the film, so my first experience watching myself in that was overwhelming. But I do love "Martha" a lot.
DA: What do you hope people take away from the movie?
EO: The reason why I love the script so much is because I truly think it's an original and unique story. What I want people to get out of it is just a new cinematic experience. I think experiencing this film is something … that people don't get watching any other movie. "Martha …" is more like a 1970s film like a Robert Altman or Roman Polanski movie.
I think for modern audiences, there's just nothing like it. I hope that people go in with an open mind, and trust that you don't always have to have the answers to everything you see; that you are treated as an intelligent audience member and can figure out your own story while watching it and also just get behind this woman's psychology which I think Sean does really effectively. It is a really fun ride. When I was reading the script, I was so excited to turn the next page and figure out the next puzzle piece.

About the Contributor David Dixon, Staff Writer
Since, 2005, when he became a writer for the now defunct Rated G column at the San Diego Union Tribune, David Dixon has been writing theatre and film reviews,...