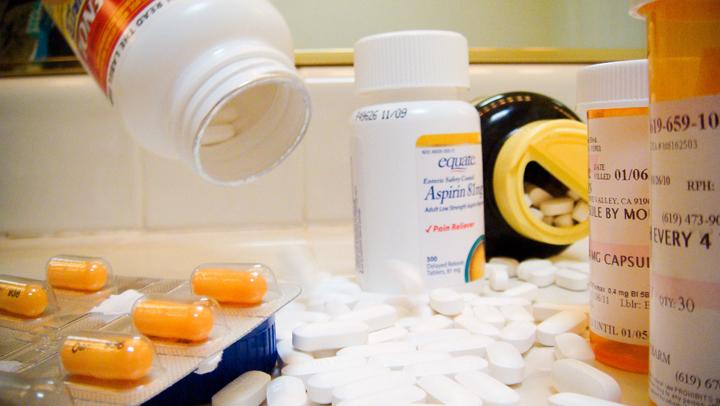 When choosing among the many dietary supplements on the market today, consumers should keep a few things in mind to ensure the products are high quality and suitable for their personal nutritional needs.
Because the U.S. Food and Drug Administration does not regulate dietary supplements, consumers are responsible for conducting their own research about the various supplement brands and products and identifying which ones are suitable to their needs.
In a recent Congressional investigation, researches found traces of lead and other contaminants in nearly all of the 40 supplements that were tested, according to The New York Times article, "Study Finds Supplements Contain Contaminants."
According to a source who has been in the dietary supplement industry for 17 years, this study is nothing new. These types of findings are released quite often and are usually not 100 percent conclusive.
However, studies such as these may alarm consumers and motivate them to be more proactive.
"People should check online to make sure the products don't contain extra additives, fillers or colorants and avoid the ones with those extra carcinogens," Andre Pate, a Whole Foods customer service employee, said.
Pate said to be cautious with certain store brand supplements when shopping around because some products may not be tested by third-party agencies. Consumers should look on the label and verify that the product has been inspected and approved by a third-party agency, such as Good Manufacturing Practices.
Another well-known third-party testing agency to look for on supplement labels is U.S. Pharmacopeia.
Participating companies are labeled with a USP seal, which signifies the "product contains the listed ingredient amounts listed on the label, in the declared potency and amounts, does not contain harmful levels of specified contaminants, will break down and release into the body within a specified amount of time and has been made according to FDA current GMPs using sanitary and well-controlled procedures," the USP website states.
Another aspect of responsible supplement consumption is knowing the risks of dietary supplement overdose. Some people may assume that supplements' effects are minimal because they are "over-the-counter" or "natural." Taking too much of any substance can be harmful, even Vitamin C pills or other drugs thought to be harmless.
It is important to consider one's personal nutritional requirements, as they may be higher or lower than the recommended daily value, depending on one's body type and health conditions, according to www.healthtree.com.
An article from Daily News Central suggests consumers take only the recommended daily value of a supplement and avoid products that have outrageous percentages of a daily value, such as 1,000 percent. It may also be a good idea to consult a doctor and discuss which supplements are appropriate and in what dosages.
Despite the research that shows the varying pros and cons of taking dietary supplements, it is essentially in the consumer's power to control what he or she purchases.
The Internet provides consumers with plenty of information for dietary supplement brands and products on the market today, so consumers can make their own decisions. The FDA website lists several informative links for supplement users such as "Tips for the savvy supplement user," which can be found at www.fda.gov.
Research has shown that taking a good multivitamin, consuming digestive enzymes, probiotics such as those found in yogurt, nutritional oils and greens are crucial aspects that promote prolonged health. Dietary supplements may also help sustain a healthy diet and support a healthy lifestyle.
However, as with any food product, people should be responsible, aware and proactive to ensure top-notch quality to hold companies accountable for what they advertise and produce.