The ins and outs of health insurance and its perks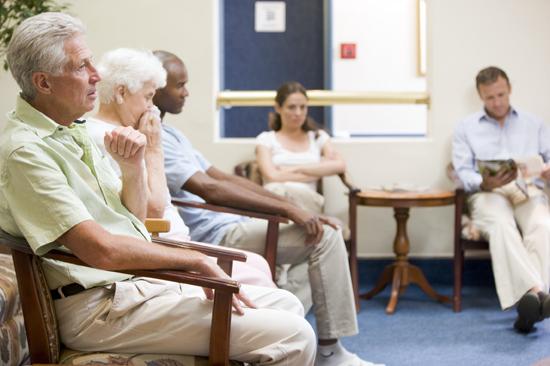 Earlier this year, the government passed a massive bill that will overhaul our country's health care industry within the next several years. Soon, those who are caught without health insurance will receive fines that could prove more costly in the long run, especially if the person should fall ill and require professional medical assistance.
In the face of a new era in American health care, it would be to everyone's benefit to review their health insurance policies and learn about the little known perks that are available through certain health insurance providers.
According to an article in USA Today, "Lower back pain is a condition that eight out of 10 Americans will experience at some point." People who experience back pain or even those who feel the stress of their week literally piling on their shoulders should know just what their insurance offers.
Many insurers, including Anthem Blue Cross and Kaiser Permanente, offer discounts for services such as visits to the chiropractor and massage therapists. People with back problems are encouraged to take advantage of these offers, but only after seeing a physician first so as to avoid injury during the services.
For those who are looking to lose a little weight or get in shape, look into what offers insurance providers might have. Several providers offer gym discounts in an effort to help promote healthy lifestyles. The only con is their selectiveness when it comes to the fitness center they will either reimburse or give discounts for. On the plus side, some have teamed with popular weight loss regiments to help deliver these services at a lower cost to their customers.
For example, Blue Cross' website boasts of saving members as much as 50 percent for Jenny Craig for six months, excluding the cost of food and shipping. Blue Cross has also paired with Weight Watchers online and offers members a savings of $10 with a three-month program. Additionally, Kaiser Permanente teamed up with Weight Watchers online and offers similar discounts as well as a free fitness DVD or even a walking kit, valued at $25.
For those who are looking to help themselves and family members, almost every health care provider has member support groups that include everything from managing healthy living with diseases such as diabetes and asthma, to weight management support and pregnancy groups. There is something for everyone and most services don't require a contract or any extra money as they are included in most health benefits packages.
For those who have children or are looking to in the next few years, there are several special offers in the kids' zone available. For example, those insured by Blue Cross are eligible for a 15 percent discount on all child safety products at www.safebeginnings.com. For those who are expecting, Humana has a program for all the mommies-to-be called HumanaBeginnings, which helps women learn how to take care of themselves when pregnant and also about child development. One can also research what each plan offers to help curb childhood obesity, an increasing epidemic in the U.S.
Some have interactive online guides, games and coloring books that are used to engage children and teach them about healthier food and lifestyle options. If started at a young age, these educational resources may have beneficial lifetime effects.
All in all, in an age when some people are cutting corners when it comes to their health and spending, the benefits of knowing just how much one is covered is priceless. Many people forgo the expense of medical insurance but the effects that loom as a result can be deadly. Because health insurance will be a national requirement come 2014, take a few minutes to browse through a few different options and decide which one can offer the most value for personal needs.
*Disclaimer: All the above was information found on the website for the providers listed and may not apply to every insurance plan / recipient. For more information, contact your insurance representative to find benefits for which you may be eligible.