SPOTLIGHT: Research winner dives into Goth community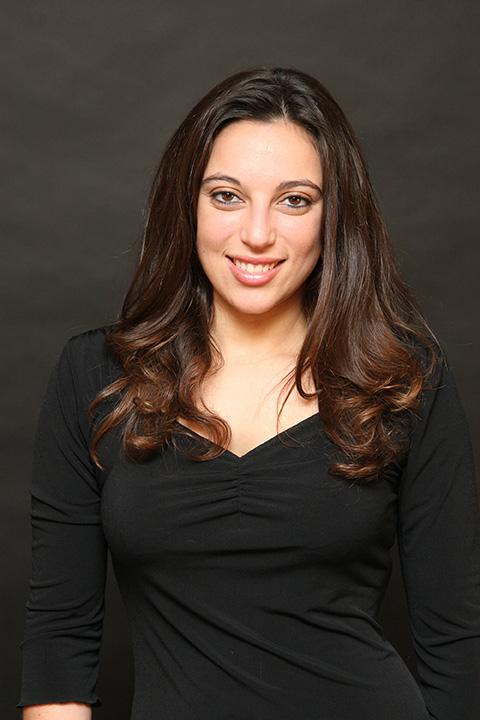 Courtesy of Heather Kingston
Robert Pattinson, who plays Edward from the "Twilight" series, wears all black, makeup, boots and a melancholy expression. He may currently be championing that look to the delight of teenage girls across the world, there is a group of people who pioneered that fashion long before the sun-hating heartthrob stormed the box office. Goths have embodied the dark countenance for years, and these counter culturists were the subjects of an award-winning ethnography by Heather Kingston.
Kingston, a business management senior, conducted research on the Goth subculture last semester for an ethnography assignment in her anthropology class. Her professor, Dr. Frederick Conway, encouraged her to present her research at the recent Student Research Symposium at San Diego State. Kingston's presentation of "A Shroud of Black: Exploring and Dispelling Stereotypes of the Goth Subculture in Southern California" was one of the few presentations out of hundreds to win the Dean's Award.
When asked why she chose Goths as the subject of her ethnography, she said her older sister, a self-identified Goth, inspired the study.
"I would see her get ready (to go to a Goth club) and be like, "Wow, you look interesting,'" Kingston said.
Once she had chosen her topic, Kingston set out to observe and interview Goths.
Kingston admitted she was nervous she wouldn't find willing participants, confessing she was guilty of stereotyping Goths the way many people do.
"I assumed Goths were not friendly and would be unreceptive to me talking to them," she said. Fortunately for Kingston, the exact opposite turned out to be true.
"Everyone thinks (Goths) hate people," Kingston said. "(They think that) they don't want to talk to anyone; they want to sit alone in the dark and listen to their Smiths and Morrissey albums. It's just generally not true. Everyone was so nice and friendly and accepting."
It's the Goths' accepting attitude that Kingston believes makes them appealing.
"I think (the Goth subculture) is attractive because there is no norm within the group," Kingston said. "There is no particular way that things have to be. People are drawn to it because they didn't fit in somewhere else."
One of the facets of Goth subculture, Kingston observed, was its lack of uniformity. "Each of them is drawn to this culture for many different reasons," Kingston said. "It fulfills something different for each individual."
Kingston was asked what her biggest challenge was during her research.
"I get really scared talking to people I don't know," Kingston said. "Approaching these people, trying to get them to talk to me, that was definitely the scariest part." To her surprise, she was welcomed warmly and granted access to a world most people are afraid to experience.
"Don't be scared to talk to them," Kingston said. "They're not so different from you or I. They're not going to bite your head off. If you just open up a little, they'll surprise you." Kingston encourages SDSU students to learn from her research and be more accepting of those who are different, especially Goths.
When she isn't researching Goths or studying for her management classes, Kingston interns with Dataskill, a business intelligence and software engineering company partnered with IBM where Kingston's father works. Kingston is hopeful this company will offer her a job after she graduates, but even if it doesn't, she asserts it has been a valuable experience.
Being close to home and attending a four-year college with a business program is what brought Kingston to SDSU in the first place. Now that she is weeks away from graduating, she reflected on her college career.
"I have successfully figured out how to study minimally for tests to get the greatest outcome," Kingston said, claiming to have mastered the art of procrastination.
However, Kingston always makes time for her dogs. She is an animal lover and volunteers with Labrador Rescuers, a nonprofit organization founded by Kingston's mother focused on saving the lives of Labrador Retrievers.
Her first priority is family. What she is most proud of is being able to balance all of her commitments and still spend plenty of time with her loved ones.
"My relationships with my friends and my family are very important," Kingston said. "And I'm really happy that I've been able to maintain them so well over the years with being busy and everything."
Kingston said she hopes to have enough time to continue with her activities after she graduates. She plans on becoming a productive member of society, but she is also considering taking some time for herself.
"I'd love to go back to Paris," she said. "It's my favorite place I've ever been."
No matter where she lands, Kingston is sure to continue challenging herself and making a positive impact on the world.


Getting personal
The Daily Aztec: What's your favorite hangout spot on campus?
HK: Peabody's, by the BA building. I get an iced tea and listen to music and
sun myself there.
DA: What's your Starbucks order?
HK: I don't love Starbucks, but if I must … it's usually an iced chai tea.
DA: Do you have a favorite cocktail? Where is it served best (favorite bar)?
HK: I tend to prefer beer, really. Sometimes wine. And they're the same everywhere.
DA: What is your best classroom experience at SDSU?
HK: I had a teacher once who just opened up the lecture for discussion 8212; and the entire
class was engaged and contributing in a debate on a book we were all reading. I was in
heaven. And yes, I am that much of a dork.
DA: If you could have dinner with anyone dead or alive, who and why?
HK: Kevin Smith. Because I think he's a hilarious genius and it would make my entire
life.
DA: If you were on death row, what would your last meal be?
HK: I think it'd have to be potstickers.
DA: Are you allergic to anything?

HK: Everyone is allergic to mosquito bites, I know … but I think I am even more so.
They get so huge and swollen on me that I look like I have a tumor or something.
DA: Who's your celebrity crush?
HK: Ryan Reynolds! Oh so dreamy.
DA: Do you have any quirky talents 8212; read upside down, sing well underwater, etc.?

HK: Well, sometimes I insert random, useless pop culture trivia into regular
conversations with normal people. Sometimes they find it strange, and sometimes they are
intrigued. This is how I know who to makes friends with.
DA: What's the lamest come on you've ever received?
HK: I'm having a really hard time answering this question. I'm sure I've fallen victim
to some whoppers, but none of them are coming to mind at the moment ….
DA: Describe the scariest moment in your life?
HK: I am deathly afraid of snakes, and I stepped over a rattlesnake while I was
walking down my driveway, and only realized it when I was directly over him and he started
to rattle. My entire day was ruined.
DA: Do you have any phobias?
HK: < /strong>See above questions. I also have a weird thing about not getting my feet dirty …

DA: Have you ever broken any bones?
HK: No! Knock on wood.
DA: If you can remember, what was your first day at San Diego State like?
HK: A lot like the first day of high school. I felt very accomplished when I actually
found the building and room my class was in.

List your favorite:
Movie: The Princess Bride
TV Show: Friends
Ice Cream Flavor: Mocha Almond Fudge. I'm also obsessed with pineapple frozen yogurt.
Song: I have way too many to name one. It probably changes on a daily basis. At the moment, I'm listening to some New Order and enjoying it thoroughly, though.
Book: The Prince of Tides, by Pat Conroy