SOFTBALL: SDSU can't catch up to cross-town opponents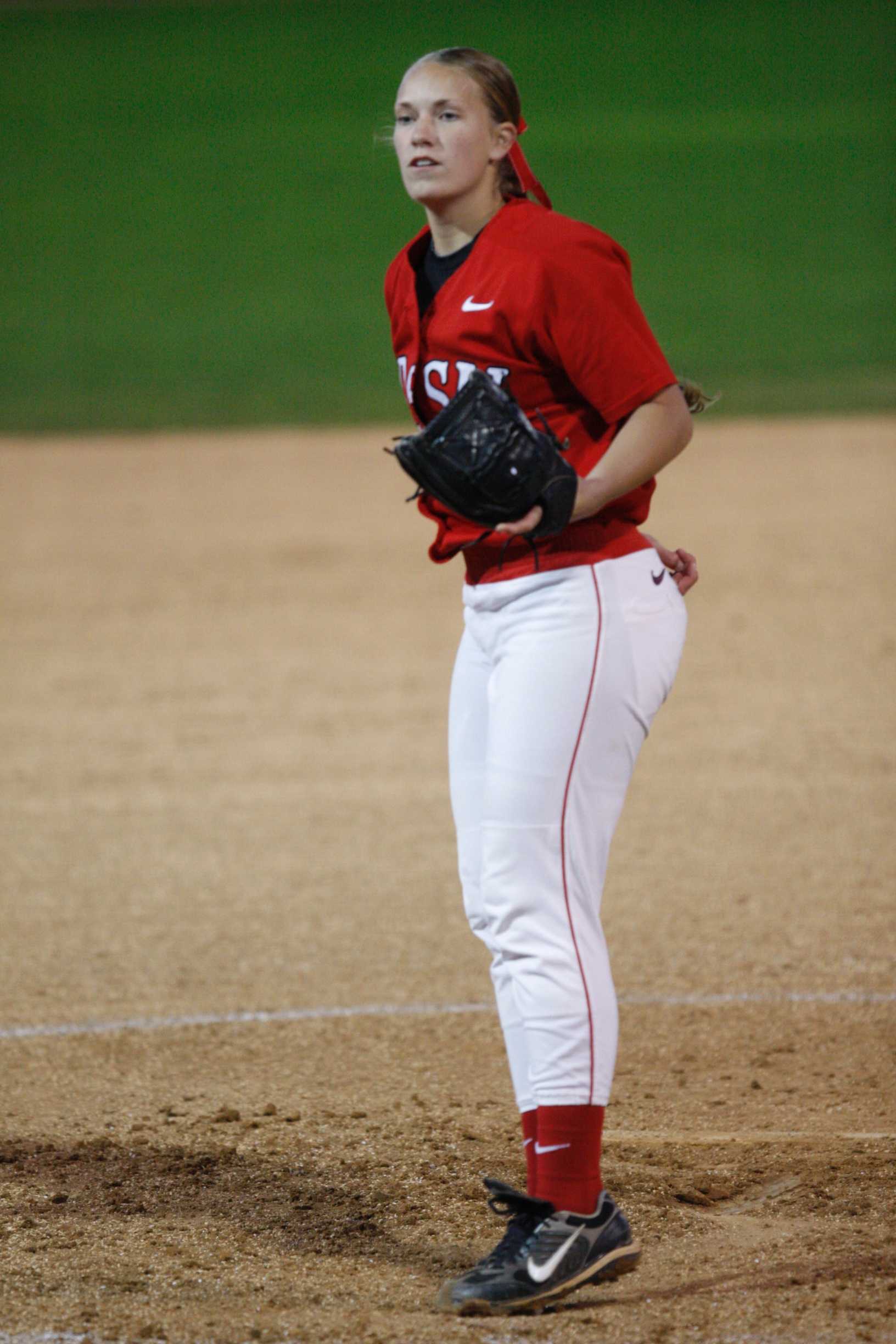 File Photo
Sophomore first baseman Justeen Maeva was unstoppable at the plate Friday night against the University of San Diego; the problem was her San Diego State softball teammates struggled to get the ball into play.
The sophomore designated player scored both runs for SDSU (21-10) by hitting for a double and a triple in its 3-2 loss to the Toreros.
In a third loss out of 50 games against USD, the Aztecs struggled on both sides of the field. SDSU gave up two unearned runs early on defense and had six players in its lineup go a combined 0-for-14.
Aztec senior center fielder Brittany Knudsen singled and stole a base in the first inning to get into scoring position. Maeva knocked a triple at her first at bat to bring Knudsen in and give SDSU the first lead of the game at 1-0.
In the bottom of the first, the Aztec defense made one error that led to two runs. Toreros Celeste Soto and Carey Casciola both singled in the inning to give USD a 2-1 lead.
The Toreros extended their lead in the bottom of the third by tacking on another run, making their lead 3-1.
In the top of the fifth, SDSU tried to rally and tie the game. Sophomore left fielder Felicia Reifschneider led off the inning with a single and Maeva got back up to the plate to drive Reifschneider in with a double to center field to get the Aztecs within one run.
However, they would get no further as the rally would end and SDSU failed to get any other offensive production for the rest of the game.
Aztec starting pitcher sophomore Bailey Micetich received the loss, allowing only one earned run and two unearned on only six hits in three innings.
Junior pitcher Samantha Beasley entered the game as relief for the last three innings. While on the mound, Beasley blanked USD. She didn't allow a single hit in her three innings, striking out five and allowing only two walks.
The Toreros' win is also their first against SDSU at home in 27 games and is at the expense of the Aztecs' short three-game win streak.