Giving residents something to celebrate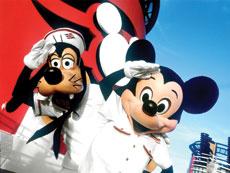 MCT campus
It's a city that's meant to reflect a simpler time, a time of innocence – community, in a traditional sense. It's called Celebration, Fla., and it's a real-world fantasyland for the American dream and good, clean values.
Compare San Diego to this almost 3,000-person town, and "America's Finest City" seems to be losing the concept of a traditional neighborhood. San Diego's residents look rather disconnected when measured against "The Stepford Wives" community.
"It's completely its own city," former Celebration resident John Pultro Jr. said. "You don't have to leave that area for anything at all.
"It's really fun. They've got so much stuff going on. People are really nice down there, but at the same time, it can be very crazy."
This community, which mirrors a small southeastern town with pre-1940s architecture, was named the 2007 American Dream Town. It's the modern-day "Leave It to Beaver" and a "Desperate Housewives" reproduction.
This $2.5 billion investment was created by the Walt Disney Co. in the early '90s.
After calculating how much it would cost to buy the cheapest home in Celebration, San Diego State department chair of sociology Sheldon Zhang said residents would need to make at least $300,000 per year to live in that city.
"Immediately, you can tell, this is less than 2 percent of the population," Zhang said. "A very elite social class lives there.
"When you have a community like Celebration, you want to protect the environment, but just because you're wealthy doesn't mean you can fend off the corporate world. This is an elite version of a counter-cultural movement."
Travel, Internet and corporate branding have dismantled the types of communities that one imagines from the '40s and '50s.
"That's why you see churches, clubs and MySpace," Zhang said. "People are still trying to go to these places to hang out with other like-minded people. The traditional sense of community in urbanized community is pretty much lost – it's non-existent."
However, these types of neighborhoods still exist in developing countries that have not felt the effects of corporations and do not have the money to travel freely. In urban societies such as San Diego, there are still remnants of close-knit communities, such as Ocean Beach and Rancho Santa Fe. But often, people need to be able to afford a certain lifestyle to live in such a community.
"Moving from lower-middle class into Celebration was quite an experience," Pultro said. "It made me dream more.
"I think if Celebration was affordable for other people, I think the town would be more popular than it is now. I believe that they're buying a fantasy and a lifestyle."
Celebration has farmer's markets, yard sales, art festivals and car shows that bring members of the community together. However, even with these kind of social events, Zhang said that planned communities such as Celebration will not save urban cohesion in cities such as San Diego unless there's a collective reaction to corporate intrusion.
"San Diego has changed, and there's a lot of planned communities because it attracts people of similar social status," Zhang said. "You can no longer build houses anywhere you want.
"This is mainly done to protect property values, not to encourage social cohesion."
But Pultro said that even though people were buying a certain kind of lifestyle in Celebration, there was definitely a level of close residents in the community.
"There's definitely a good community of people there," he said. "Downtown Disney is a big gathering place for residents. It's a part of history. It's a part of Walt's dream that didn't quite make it the way he wanted it, but they still created his town."
It's uncertain what the future will be for Celebration if it takes the same course as urban cities such as San Diego.
"In today's world – in California – you can't really find a community where people believe in the same thing, practice the same kind of religion and eat the same kinds of foods," Zhang said. "Celebration is a cultural movement. They want to create a cultural where they identify, and, eventually, these things will all fail one way or another.
"Consumerism is the new religion."