'TAKE A LOOK, IT'S IN A BOOK': Virgin newlyweds deal with youth and sex in Ian McEwan's latest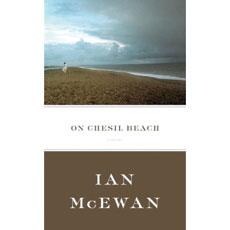 Arguably one of the most important and influential writers of our time, Ian McEwan constantly delivers epic stories with his subtle stream-of-conscious writing. His latest novel, "On Chesil Beach," fits the bill.
"On Chesil Beach" focuses on newlyweds Edward and Florence and their wedding night. They are educated 22-year-olds from a typical middle-class background. Both are virgins with abstract and limited knowledge of sex.
Set against the backdrop of the Cold War and the regression of the United Kingdom as a world superpower, McEwan writes the lives of these two young souls who desperately want to leave their youth and have married each other out of convenience of their social background, only later to realize the disastrous consequences.
The novel takes place in 1962, during the newlyweds' honeymoon. The story begins with them eating lunch on Chesil Beach. McEwan then takes the reader on a journey through their lives – how they met, their family, their careers, their passions and faults.
Through his characters, McEwan seems to be addressing the social definitions of youth and sex: how they were considered taboo, and how these newlyweds were trying to become adults through the social definition of marriage.
McEwan writes from each character's perspective, and it is remarkable how he switches from the male's to the female's. Through the male's perspective we see a sexual desire, while with the female perspective, we see hesitation and regret.
The plot is simple, and the book brief – but its complicated plots require a second read and probably a discussion. However, that does not diminish the beautifully layered texture of the writing, but enhances it.
"On Chesil Beach" was selected for the 2007 Man Booker Prize shortlist and surely will become a bestseller when it comes out on paperback.
There is something atypical about McEwan's novels – not in a negative way. He writes about characters you fall in love with because you can relate to them. His characters are easily memorable, yet difficult to remember.
Within this paradox of "neither here nor there" lies brilliance to write so truthfully on the human experience. And in "On Chesil Beach," not only does he create this paradox, but proves why he's arguably one of the most important writers of our time.