Breaking down the ballot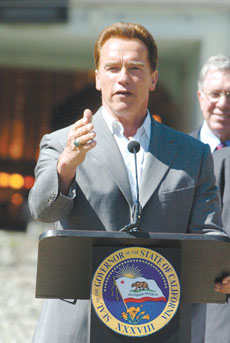 MCT Campus
San Diego State students are more likely to head to class than to the polls today based on past voter turnout rates. Young adults ages 18 to 24 continue to have the lowest voting and registration rates, according the U.S. Census Bureau's most recent reports. College students often change addresses and don't re-register.
Some may say they don't have the time to vote. Others have said they are afraid to vote because they don't know enough about the candidates or the issues.
To increase awareness and help you understand the issues this Election Day, The Daily Aztec has compiled a breakdown of some key points on the ballot, including summaries on the propositions and information on California's bills.
Take a look inside. The paper's already in your hands.