PASS THE POPCORN: The best of the worst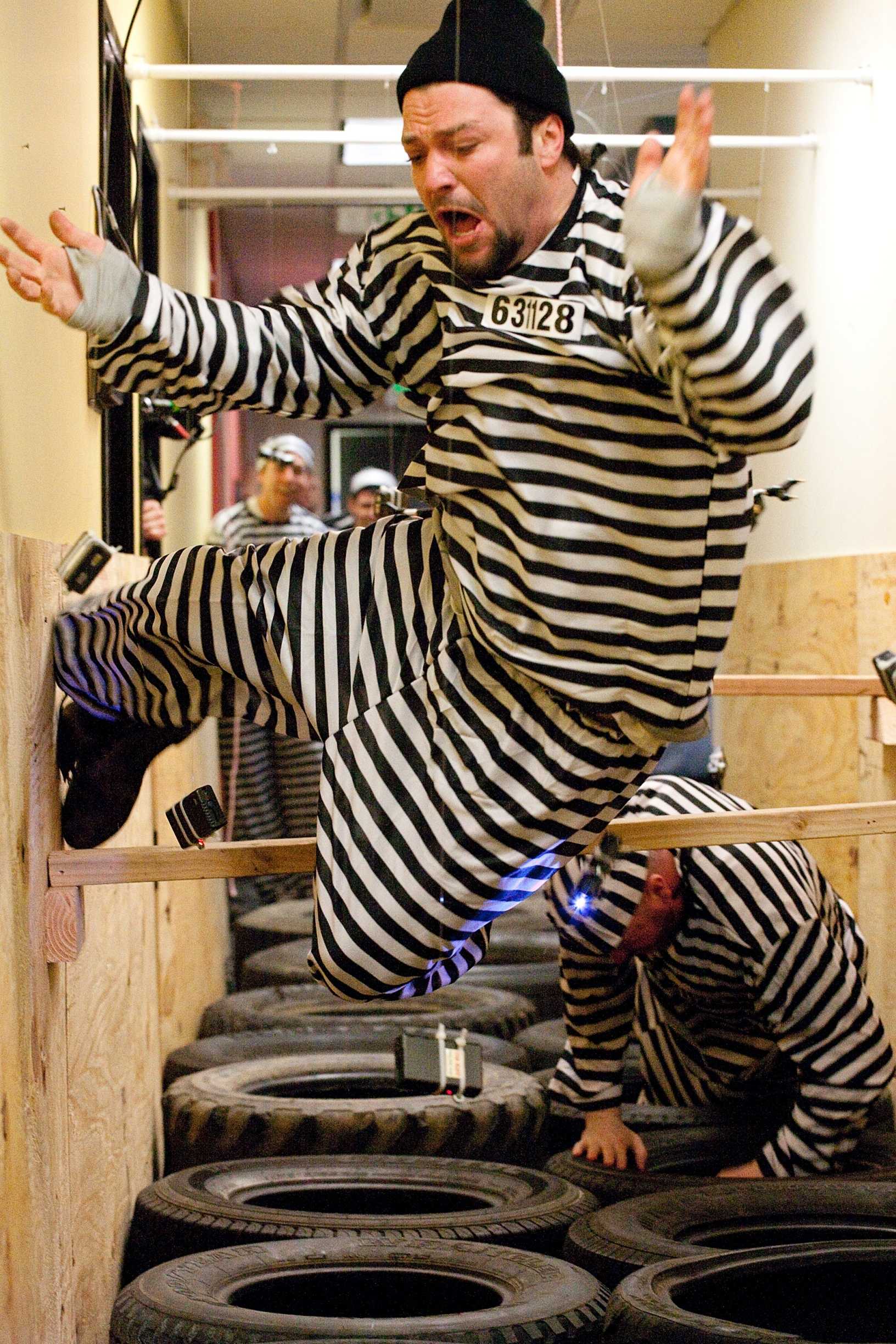 After navigating ?Electric Avenue,? Margera claims tasers have replaced snakes as his No. 1 fear.
It's hard to grade "Jackass 3D," because the franchise's motion pictures don't precisely adhere to the rules of traditional film. However, during the weekend, moviegoers made it abundantly clear that a storyline isn't necessarily a requirement for a blockbuster, as "Jackass 3D" proceeded to shatter the record for a fall opening weekend.
The film, produced by Spike Jonze, Jeff Tremaine and the "King of Pain" himself, Johnny Knoxville, brought in an estimated $50 million from 3,081 locations nationwide, proving after years of painful slapstick, audiences still love seeing Bam Margera cry when in near vicinity of a snake. How can so simple an idea stem into a multi-million dollar industry?
While MTV's franchise is undeniably at a loss for a plot, one thing it has in plentiful supply is character. The stunts are original, shocking and dangerous and the guys volunteering for the job are so personable that many students who grew up watching "Jackass" on television relate to them as though they were friends.
Take a look at five of the latest pranks from "Jackass 3D," rated on a 1-10 scale for gross-out factor, danger level and creativity.
"Beehive Tetherball"
Steve-O and Dave England engage in the schoolyard game of tetherball, with a twist. And in their underwear.
Gross-out factor : 4
Danger level : 8
Creativity : 8
"Electric Avenue"
Margera and the gang don prison uniforms and navigate through a tire maze studded with hanging tasers.
Gross-out factor : 1
Danger level : 7
Creativity : 9
"Lamborghini Tooth Pull"
In what may be the film's most tempting "look away" moment, Ehren McGhehey ties his tooth to the back end of Margera's Lamborghini.
Gross-out factor : 9
Danger level : 8
Creativity : 7
"Sweatsuit Cocktail"
Steve-O volunteers to drink the drippings of Preston Lacey's plastic-wrapped body.
Gross-out factor : 10
Danger level : 2
Creativity : 8
"Super Mighty Glue"
Lacey and Wee-Man take super glue experiments to a new level when they attach themselves in a precarious position.
Gross-out factor : 9
Danger level : 8
Creativity : 4