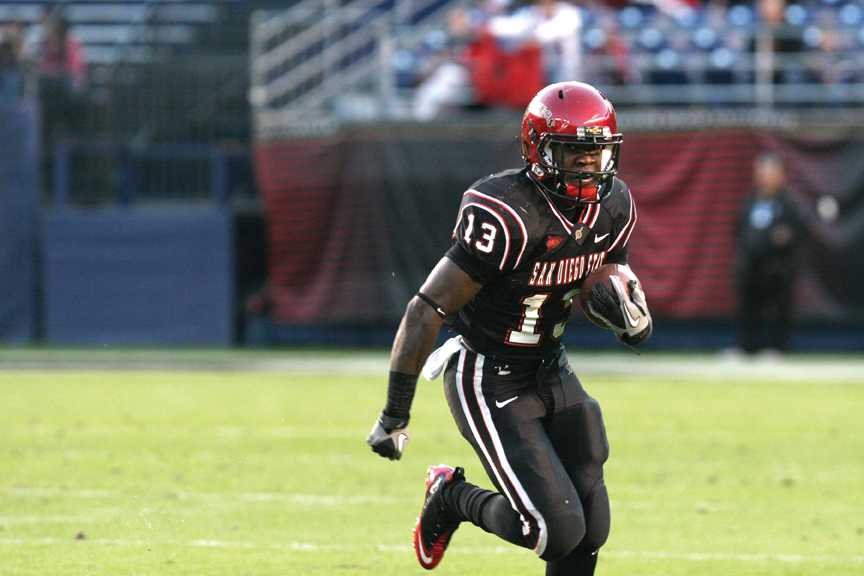 In San Diego State's first two chances to knock off one of college football's elite, both games ended with resounding thuds of disappointment.
The opportunity may not be as big as it was one week ago, when Boise State was still undefeated, but it's a chance to beat a Top-10 team nonetheless.
It's no secret the Broncos are the best team the Aztecs have played all season. Head coach Rocky Long agreed in his assessment of BSU.
"They aren't any different (from other teams) except that they're really good," Long said. "They're the best team we have played to this point and will be the best team we play all year, I bet."
The Broncos are going to walk into Qualcomm Stadium with a Heisman Trophy candidate at quarterback and a chip on their shoulder after last week's one-point loss at home to TCU.
After having played mostly dual-threat signal callers this season, the Aztecs face a new challenge in defending the BSU offense and senior quarterback Kellen Moore.
"He's a great player and makes everyone around him great, too," Miles Burris, senior linebacker, said at SDSU's weekly press conference." We're going to have our hands full, and we know that, so we just have to have our best week of preparation."
Moore and the Broncos will most likely be the last ranked team the Aztecs will play this season.
The Mountain West Conference Championship might be out of reach, but a win against the Broncos would definitely be the highlight of the season, no matter what else happens.
But the Aztecs won't be coming into the game at full strength. Senior linebacker Logan Ketchum, senior defensive lineman J.J. Autele and junior running back Walter Kazee have all been lost for the season because of injuries.
The injury plague has also struck SDSU's most important player, sophomore running back Ronnie Hillman.
Hillman sustained a high ankle sprain in the Aztecs' 18-15 win against Colorado State last week.
Hillman's status is questionable and Long said if he doesn't practice today, he won't play against the Broncos.
With injuries to the team's two top running backs, SDSU's hopes may ride on the legs of freshman running back Adam Muema.
Senior quarterback Ryan Lindley knows injuries are unfortunate but a part of the game, so another player will just have to step up.
"Obviously you don't ever want to see anyone go down, but that's also part of football," Lindley said. "We have someone like Adam Muema that can come in and carry the load for us. I think Ronnie is going to work as hard as he can to get back and hopefully he will."
No matter which players play for the Aztecs, Long said the game plan will stay the same.
"I don't think our game plan will change," Long said. " If Ronnie can't play then Adam Muema will be the guy getting most of the carries."