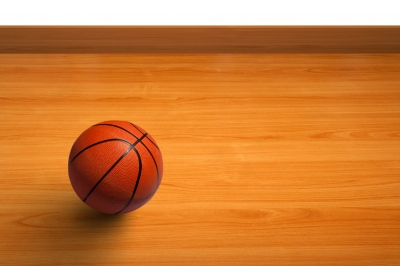 After playing with fire the last four games the San Diego State men's basketball team finally was burned in a close game.
The Creighton Bluejays escaped Viejas Arena last night with an 85-83 win, handing SDSU their second loss of the season and its first home loss of the season.
Doug McDermott paced Creighton, as he led the team in scoring with 25 points and rebounds with 12.
The Aztecs felt snubbed after being left out of the Top-25 rankings this week, the Bluejays came in ranked 22nd in the coaching poll.
Creighton showed it deserved its ranking with strong play in the second half in a tough environment.
Tale of two teams
SDSU burst out of the gates to start the game. The Aztecs pounced on the Bluejays right from the word go and led by 17 points in the first half.
That's when Creighton started to make its run. The Bluejays closed the half on a 16-4 run and trimmed the SDSU lead to four at the half.
Creighton outscored the Aztecs by six in the second half and executed like a Top-25 team down the stretch.
Bluejays guard Antoine Young hit an important three-point shot in crunch time and added another clutch shot when he hit a layup in the final minutes.
Young said the team kept its cool despite the early deficit.
"I don't think we panicked at all," Young said. "We just weren't doing things we needed to and came out a little soft and weren't playing physical. The second half we came out and were a little more physical on attacks, usually what we do, and got us back into it."
Strong guard play continues
Despite the loss SDSU's guards played well. Sophomore guard Xavier Thames scored 21 points and recorded six assists.
Junior guard Chase Tapley scored 15 points. Sophomore guard Jamaal Franklin scored 19 points, 15 of those coming in the second half and pulled down 8 rebounds.
In total, including junior guard James Rahon, the Aztec guards scored 66 of the team's 85 points.
Creighton head coach Greg McDermott praised the backcourt of SDSU after the game.
"San Diego State is going to win a lot of games before the years out because their guard play is so good," McDermott said. "They can beat you in a lot of different ways."
Unfamiliar feeling
SDSU doesn't lose at home very often, which makes this Creighton win even more impressive.
"It was a good win for them," head coach Steve Fisher said. "We've had two losses in more than two and a half years in this building. I'd be excited to if I came in here and won as the opponent."
The Aztecs had lost three home games total in the previous three seasons prior to last night. The last non-BYU home loss was to Arizona State on Nov. 18, 2008.
"This is a great environment, similar to some that we play in our league," McDermott said. "It's not like we haven't seen anything like this before, but this is a win you have to find a way to get."
It was SDSU's first home loss of the season. The team plays Cal at home on Sunday, which should be another tough game.