Aztecs come back to extend streak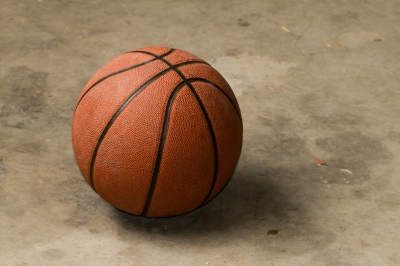 Missed free throws almost cost the San Diego State women's basketball team its winning streak one week earlier, but on Saturday it helped it extend its run to 10 games.
SDSU (14-4, MW 4-0) defeated Air Force 75-62 at Clune Arena in comeback fashion.
Courtney Clements received her first career double-double as she led the Aztecs with 21 points and 10 rebounds against the Falcons (5-14, MW 0-4).
SDSU, playing at an altitude of 7,163 feet and containing three asthmatic players, struggled early on the road.
Air Force, which is the worst shooting team in the conference (34 percent), shot 59 percent in the first half (13-22).
Coming from a team that lost 98-36 to Wyoming, a loss where Air Force made just 13 shots the entire game, this matchup could have easily been overlooked.
"Our team didn't think that. The way teams respond after a big loss is they either roll over and die or they play like crazy," SDSU head coach Beth Burns said. "This is the Air Force Academy. We knew we would have our hands full."
The Aztecs were down heading into the half 32-30, a two-point deficit that could have been much worse had the Falcons not committed 16 turnovers.
SDSU knew Air Force gave up a 28-0 run in the second half in its loss to Wyoming and believed it could turn things around by attacking fast.
Junior guard Chelsea Hopkins found sophomore guard Kiyana Stamps for a three-point shot to take a 33-32 advantage to begin the second half.
Later on, with the score tied at 47, Clements struck a three, sparking a 21-10 SDSU run.
Successfully executing their halftime thoughts regarding Air Force's previous loss to Wyoming, the Aztecs may have recalled their poor free throw struggles during their close game against UNLV.
SDSU missed crucial free throw attempts in the final minutes of regulation, allowing the Lady Rebels to force overtime, which the Aztecs eventually won.
Against AFA, SDSU shot 80 percent from the line, making 18-20 in the second half when it mattered most.
"It's all really just a mental thing," Hopkins said. "We've been taking a lot of free throws during practice and we all came through when we needed to today."
Ten of Hopkins' 19 points came from free throws. The captain also contributed seven assists, six rebounds and five steals to the victory.
The Aztecs will return to Viejas Arena at 7:30 p.m. tomorrow, where they will play the Wyoming Cowgirls.