Local Grooves rocks HOB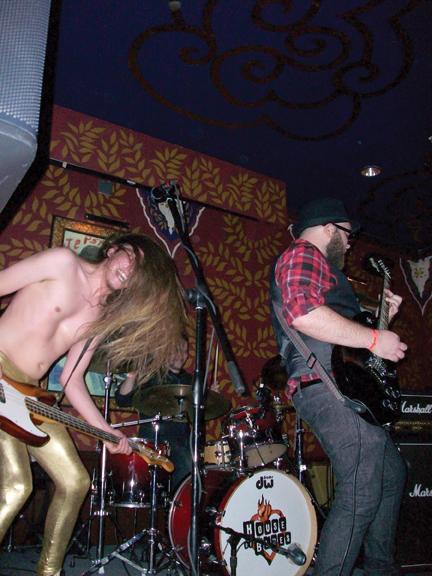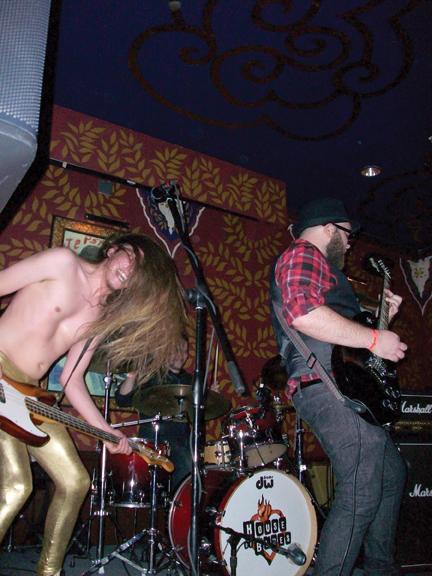 Last week's Local Brews Local Grooves All-Access #7 concert extraordinaire was nothing short of dynamic. This event was brilliantly developed by Cathryn Beeks, local radio host of "The Homegrown Hour" on 102.1 KPRi. Beeks created this extravaganza as a method to get music lovers out of the house to listen to amazing local music. She did this by presenting it in one of the most appropriate venues San Diego has to offer: The House of Blues.
Last Friday, 14 bands were able to show a near sold-out venue their chops. The artists formed a mini music festival, as each act was allotted a 20-minute set. The results were performances that wouldn't have seemed out of place on a more exciting episode of "American Idol." Chasing bands from stage to stage with friends – there were two stages, three counting the restaurant stage upstairs – made venturing to and fro fun.
The lineup included The Fabulous Rudies, 321 Stereo, Ryan Hiller, Mad Traffic, Manganista, 28 North and S03 on the main stage, while Bitter Sober, Scott Wilson, Chris Carpenter, Bass Hamza, Uniform Victor, Last Golden Bear and Just Like Jenna performed in the Delta Room.
Although from Los Angeles, 28 North was undoubtedly a crowd favorite with a sound that paralleled My Morning Jacket. And even though the Delta Room is approximately one-tenth the size of the main stage, the bands that played there knew how to work the crowd. True local boys Just like Jenna proved a tiny stage doesn't necessarily mean a small audience: Au contraire, with an area filled to capacity, listeners still found it appropriate to dance the night away to this rock band's sexy style. Though the time flew by, Just like Jenna had enough time to tease the crowd into seeing it perform in the near future.
Perhaps the only downfall of the evening was the strict rule that alcohol was to stay in the room or on the level where it was. Many people spoiled by Las Vegas getaways attempted to step onto the street for a quick transfer from room to room only to be disappointed by a bouncer at the door.
The next LBLG All-Access Fest event is expected to be held in June, so save the date. In the meantime, stay in the loop about all these awesome bands and shows. Check out the calendar on listenlocalsd.com.