Musical nostalgia shines in 'Chico & Rita'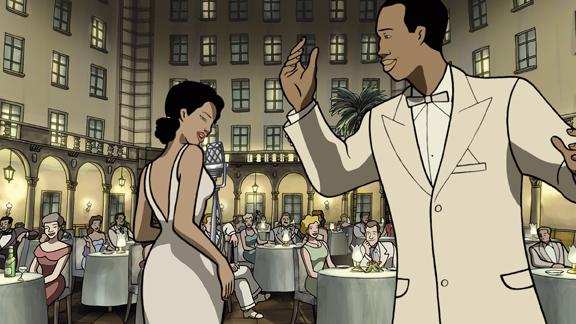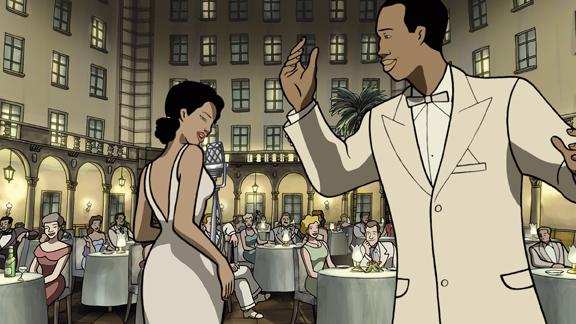 It is astounding how many great movies focus on the power of artistic nostalgia recently. Many of the films nominated for Best Picture at the Oscars this year celebrate and romanticize eras that have resonated with modern directors. Now, a terrific animated Academy Award nominee also pays homage to yesteryear.
"Chico & Rita" opens in 1940s Havana, where talented piano player Chico (voiced by Eman Xor Ona) tries to woo the beautiful singer, Rita (voiced by Limara Meneses and sung by Idania Valdés). Their affair quickly ends in disaster, yet the two continue bumping into each other around the globe. This leads the pair to realize they love each other, even as events seem to tear them apart.
The first 10 minutes or so are fairly conventional and are the weak point of this otherwise consistently wonderful drama. An early conversation the two main characters share feels generic, with forgettable Spanish dialogue reminiscent of a third-rate date flick.
Then, once Rita decides to join Chico on his motorcycle, things quickly pick up. A visually breathtaking car and motorcycle chase is strangely magical; the good news is from that point on, "Chico & Rita" becomes beautifully captivating.
A big factor in its freshness is the consistent use of music. The soundtrack is from Cuban music extraordinaire Bebo Valdés, and the score includes songs from Thelonious Monk, Cole Porter and Dizzy Gillespie. Every aspect of the compositions are handled with such energy, love and care that words can barely describe how beautiful they are.
As amazing as "Chico & Rita" is for music connoisseurs, it works equally well as an emotive romance. The relationship between the complex individuals is handled in a rather unconventional way.
Love grows less from what Chico and Rita say and more from their shared passion for the world of music. That being said, plenty of genuine feeling is on display. Following the title characters' adventures leads to some of the most poignant scenes full-length animation had to offer during the past year.
Speaking of animation, it should be noted that "Chico & Rita" is really a cartoon for adults. While there are some moments of sex and nudity, this has less to do with what is considered to be objectionable and more of how the story is handled.
The lovers are flawed people who have three-dimensionality and humanity. Rita is not easy to warm up to at first because of her sassy attitude, while the smooth Chico sometimes makes the kind of reckless mistakes many young men and women continue to do in the 21st century. It is unlikely many children younger than 15 will understand how well-developed all aspects of the film are. However, if they appreciate the music on display, there's a good chance they will end up enjoying "Chico & Rita" after all.
"Chico & Rita" is a bittersweet, as well as visually alluring, cinematic experience that earned its Oscar nomination. The captivating liaison, along with the amazing soundtrack, make it a winner.

About the Writer David Dixon, Staff Writer
Since, 2005, when he became a writer for the now defunct Rated G column at the San Diego Union Tribune, David Dixon has been writing theatre and film reviews,...